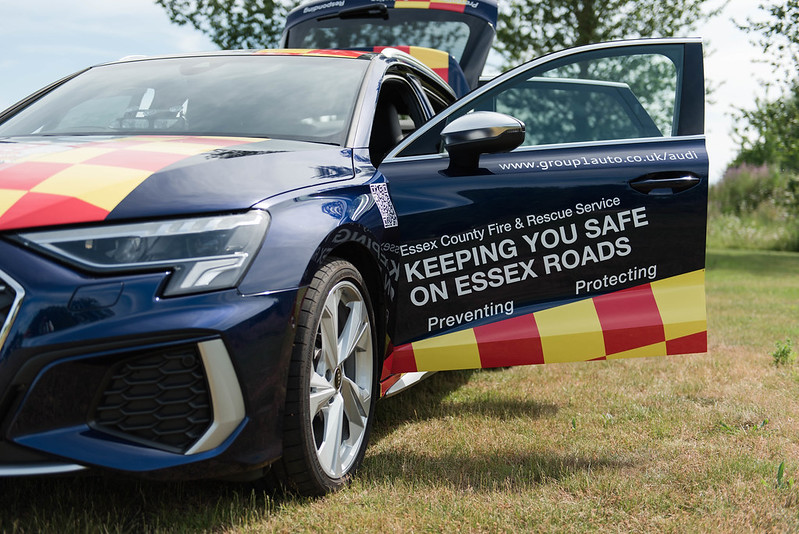 Road Safety
We're committed to promoting road safety and seeking to reduce the number of people killed or seriously injured on the roads of Essex as a result of road traffic collisions.
 
Safer Essex Roads Partnership
In 2007, 1065 people were killed or seriously injured on the roads in Essex. By 2017, this fell by 19% to 855. Although this is a great success, the number of people killed or seriously injured on our roads remains very high. 
In addition to emotional and physical trauma road traffic collisions can cause, there are wider social implications. The Department for Transport has calculated that for every incident where someone is killed or seriously injured the cost is around £1.9m.
Essex County Fire and Rescue Service is regularly called out to deal with the aftermath of road traffic collisions, but we want to help prevent those collisions from happening too. In the majority of cases, death and injury can be prevented through better education, awareness and responsibility amongst all road users. We work collaboratively with other organisations across the County to help make Essex roads safer.
We are a key and active partner within the Safer Essex Roads Partnership: a strategic partnership which oversees and co-ordinates collaborative road traffic collision reduction activities across the Essex. The following organisations work closely together as part of this partnership:
Essex County Council
Essex Police
Essex County Fire and Rescue Service
Southend Borough Council
Thurrock Council
Highways England
East of England Ambulance Service Trust
Essex & Herts Air Ambulance Trust
The Safer Roads Foundation
We work together to improve the effectiveness of education and intervention and also promote responsible road behaviour.
We recognise we have a key role to play in preventing road traffic collisions and the damage to human life. This is just as important to us as working to reduce fire-related deaths and injuries through prevention and protection work.
Our activities in road traffic collision reduction focus on specific interventions, campaigns, schemes and initiatives which are designed to change people's driving behaviour and reduce death and injury caused by road traffic-related incidents.
Responding to road traffic collisions will always be a major part of what we do as an emergency service, but with effective educational activity and promotional campaigns, we aim to reduce fatalities and serious injuries.