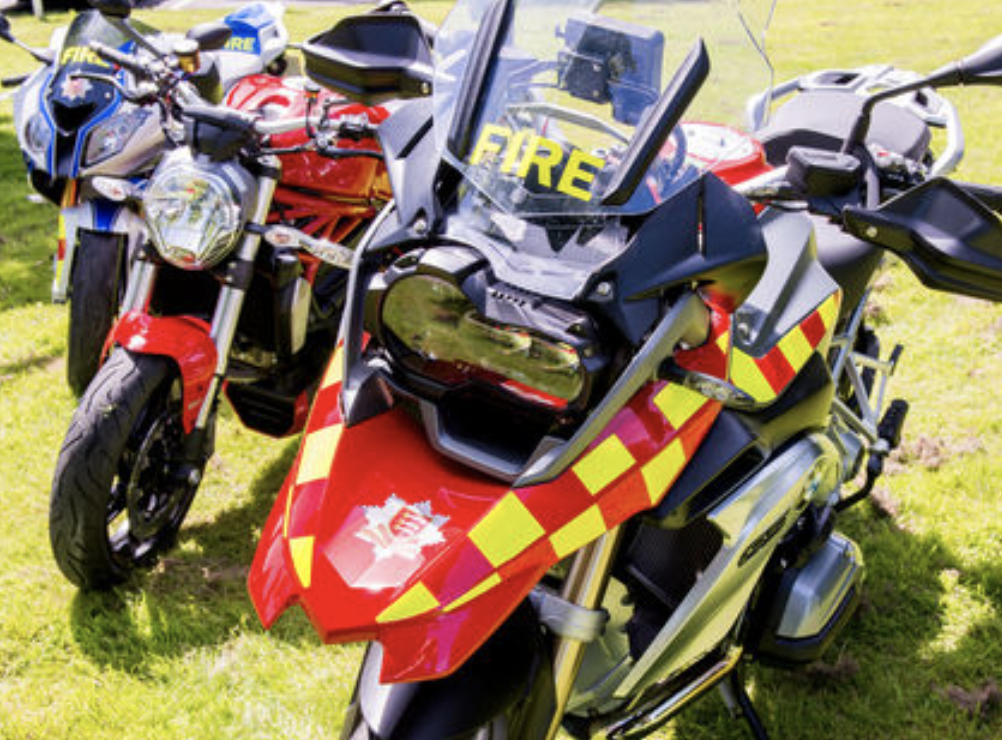 FireBike
FireBike is our specific motorcycle safety initiative through which we engage positively with Essex's motorcyclists on a range of safety and related issues. FireBike promotes safer riding, encourages further/advanced rider training and seeks to reduce the number of motorcycling casualties in Essex.
Our FireBike riders are all Royal Society for the Prevention of Accidents (RoSPA) Gold advanced motorcyclists and qualified RoSPA advanced riding instructors. As keen motorcycle enthusiasts themselves, the team engages with riders at motorcycle events and venues throughout Essex. They also run advanced machine skills courses and provide on-road training and assessments to help bikers improve their skills.
Our key FireBike messages are:
Become a better rider
Train as if your life depends on it
Protect yourself and your pillion
Learn to share the road
Encouraging motorcyclists to improve their skills is an important component of FireBike and enhancing rider skills is key to reducing people killed or seriously injured in motorcycle collisions in the longer term.