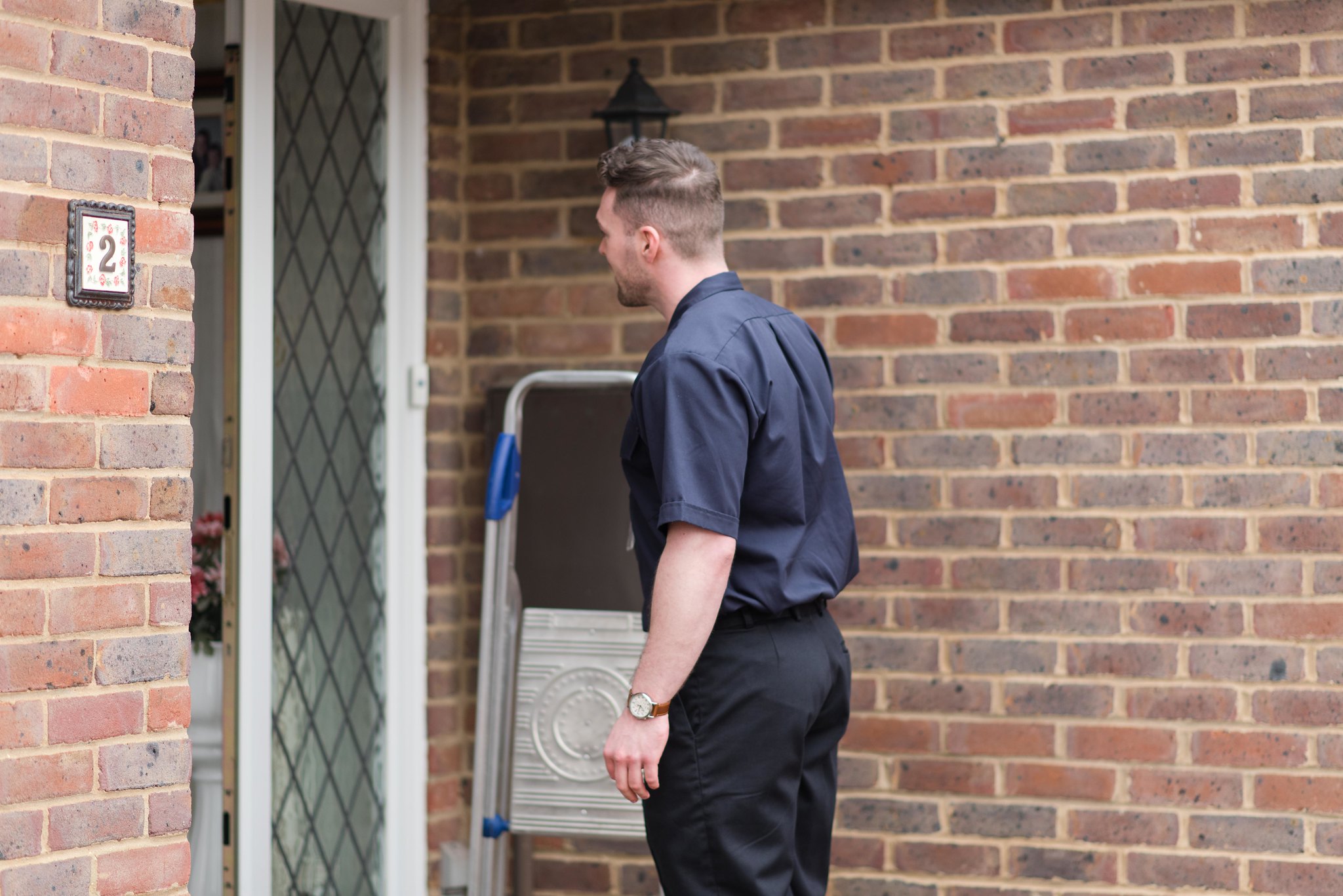 Volunteering
Volunteers make a vital contribution to our work. Our volunteers offer their skills, knowledge and time to a variety of community safety initiatives, including home safety visits, community initiatives, heritage and education events, road safety and crime reduction activity. Their efforts make a real difference to the people of Essex.
Why volunteer with us?
Do you enjoy meeting new people and having new challenges?
Do you have spare time that you want to use to make your community safer?
Are you able to make a commitment and a difference?
Would you like to experience professional training that will benefit all aspects of your life?
Would you like to build on existing skills and develop new ones?
Do you have a passion for making people safer in Essex
If you're able to answer 'yes' to these questions, then volunteering with us may be just what you're looking for.
Although the roles are unpaid, we provide out of pocket expenses such as travel, and you will receive training and be provided with appropriate clothing.
Volunteering can give you the opportunity to try something new, gain experience, develop skills, improve your career prospects, build confidence and meet new people. If you would like to be involved in something worthwhile and rewarding, Essex Fire Volunteers could be for you.
All our volunteers complete a full application form, interview and occupational health check, followed by at least two mandatory days of training before they start volunteering.  This may sound a lot but we want to make sure all volunteers feel they have all the necessary support they need to undertake their volunteer role.
There are a variety of roles available to suit your skills and experience and the time you are able to give to us. Please see the Volunteer Roles page to see the ones we are currently recruiting for, but if these don't seem to be what you're looking for, get in touch for a chat as there may be other opportunities for you to get involved.
For most of the voluntary roles we ask for around half a day a week – morning or afternoon. Of course you can do more; if you have the time we can certainly keep you busy! Some of the roles require occasional weekend or evening shifts, but we are flexible and respect that our volunteers have other commitments too – we are grateful of any time you able to give.
However much time you have to offer, a few hours a week or a few hours a day, you will be providing us with invaluable support by offering additional skills, knowledge and resources to help us do more than we have ever done before to keep Essex safe.
We happily provide references for volunteers who have committed a significant amount of time with us over at least 6 months.
There are various opportunities for people who share our values, and we are committed to ensuring equal opportunity for everyone who volunteers with us.
If you are legally entitled to work in the UK and over the age of 18 years old you can apply to be an Essex Fire Volunteer. We have volunteers who are former firefighters, retired, unemployed, employed, with disabilities and from a variety of ethnic and religious backgrounds.
We aim to find a volunteering role to suit the individual, and we screen all volunteers who have contact with vulnerable people.
You are free to volunteer while you are receiving benefits, as long as the work you do is unpaid and you meet the rules of your benefit. There are no limits on the amount of time you can volunteer for, as long as you continue to meet the conditions of the benefit or tax credit you are receiving.
If you are unsure it is always best to check with your personal adviser before you start volunteering.
We recognise the importance of training and support in order to equip you with the necessary information and skills to carry out roles. We will not ask you do something without adequate training and making sure you are fully prepared for the role you will be undertaking.
There are essential training sessions, such as the Volunteer Induction and the respective role training – each of these require about a day of your time. Some of the roles will receive 'in role' training, but all volunteers are asked to attend the induction. Training requirements are provided on confirmation of the role you are looking to do.
After you have attended the induction, you will be teamed up with an experienced volunteer/s who will be able to provide you with support and guidance. Other training opportunities include Emergency First Aid, service vehicle driving and 4x4 driving.
There are also opportunities for you to get involved in the training of new volunteers, as a coach or buddy to provide the new recruits the benefit of your experience as an Essex Fire Volunteer.
We don't expect volunteers to be out of pocket when working with us – we reimburse travel and out-of-pocket expenses.
All of our volunteers are covered by the Service Health and Safety and Insurance Policies whilst undertaking volunteering tasks.  If you are claiming mileage expenses for your work with Essex County Fire and Rescue Service, it is best to check with your own insurance company as to whether you need additional cover.
Essex Fire Volunteers are provided with all the equipment and uniform that is needed to carry out roles safely and effectively. We expect the same high level of integrity and commitment that is required of all Essex County Fire and Rescue Service staff.  The type of equipment and uniform varies depending on the role, but we will always ensure you have everything you need.
You won't have a contract of employment as a volunteer, so you won't have the same rights as an employee.
However, you will be given a volunteer agreement that explains what you can expect from Essex County Fire and Rescue Service, and what we expect from you in terms of outlining the expected standards of behaviours and code of conduct.
Apply to volunteer with us!
Application forms can be downloaded at the bottom of this page. Then, simply complete the form electronically or print it off and fill it in. Once completed, they need to be submitted to:
Volunteer Department
Community Safety
Essex County Fire and Rescue Service
Kelvedon Park,
Essex
CM8 3HB
or via email: volunteers@essex-fire.gov.uk
If you would like more information about volunteering, or would like some help completing your application form, please don't hesitate to contact us.