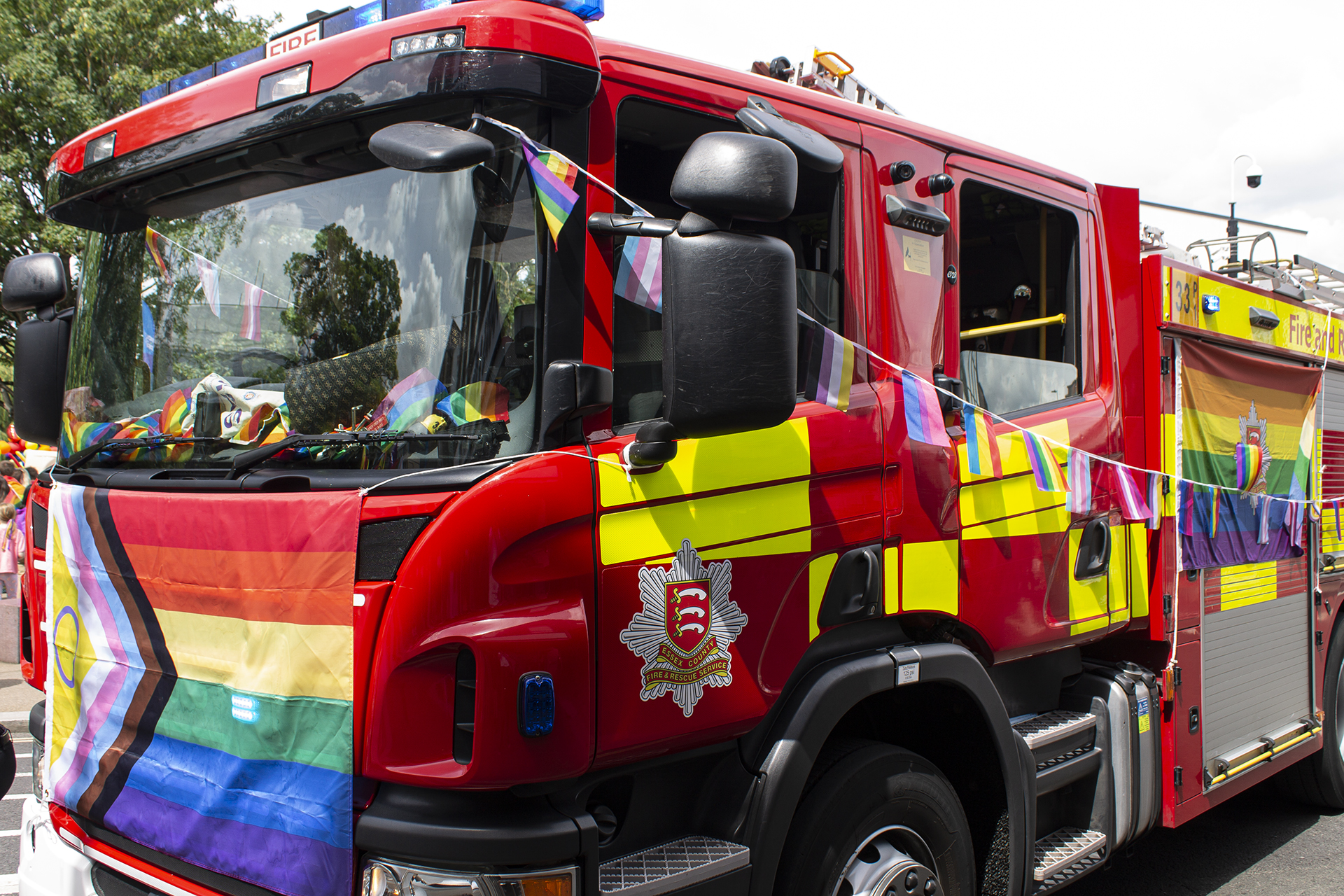 Equality, Diversity and Inclusion
Within our Fire and Rescue Plan, we commit to creating a positive culture and continually improving the diversity of our workforce to reflect the community we serve.
Greater representation of diversity across our Service is important as it brings wider perspective, skills, knowledge and lived experience. Greater diversity helps us to identify improved ways to engage with our communities, with awareness of their needs, to identify and reduce risks. 
It enriches our perspective, and broadens the skills and attributes required of a high performing organisation. Our Inclusion and Diversity team are working with our employees to collectively drive long-term change we need to see happen to create a workplace where people from all backgrounds want to work and build sustainable careers.
Our objectives, published in-line with The Public Sector Equality Duty (PSED) of the Equality Act 2010, are:
To improve the recruitment, retention, progression, development and experience of the people employed by Essex County Fire and Rescue Service to enable the organisation to become an inclusive employer of choice.
 
To promote and encourage employees to voluntarily declare their self-classification diversity data to ensure ECFRS actions as an employer are evidence led and improvement focused.
 
To improve the mapping, quality and extent of equality information in order to better facilitate compliance with the public sector equality duty in relation to service delivery including IRMP additional activities.
 
To review the equality impact of key organisational policies for differential impact in areas such as: recruitment and selection, learning and development, absence management, modified duties, talent management, appraisal, disciplinary and grievance.
 
To ensure that all staff are treated with dignity and respect and have a workplace that is free from harassment and bullying by changing the culture of the organisation to one that is genuinely inclusive. All employees are high performing because we value their differences, which includes gender or gender identity, race, or religion, ethnic origin, sexual orientation, disability, age, marital status, pregnancy, caring responsibilities or membership of a trade union.
 
To seek external review, challenge and accreditation of ECFRS' actions as an employer by actively participating with relevant equalities standards and benchmarks including the Fire and Rescue Service Equality Framework.
These objectives were adopted on 1 March 2018. They were approved by the Inclusion and Diversity Steering Group and are in place until 28 February 2022. We last reviewed these as part of creating our People Strategy 2020-24.  The objectives are are reflected in our People Strategy.
Under the Public Sector Equality Duty, we are required to publish our workforce information report annually.
As a Public Sector employer with more than 250 staff, we are required by law to carry out Gender Pay Reporting under the Equality Act 2010 (Gender Pay Gap Information) Regulations 2017.
Equality analyses helps us improve the lives of our staff and the services we provide for our communities, while assessing the impact of our policies and services and reducing any adverse effects they might have.
ECFRS considers the potential impact of its policies and services in accordance with the Equality Act 2010, with regard to each of the protected characteristics, and carries out proportionate equality analyses.  
For further information on specific analyses, please contact our
Inclusion & Diversity Business Partner, Nikki Hudson:
Phone: 01376 576 165
Email: nikki.hudson@essex-fire.gov.uk
Essex County Fire and Rescue Service is proud to have been awarded the Disability Confident Employer accreditation. 
Disability Confident is a government scheme designed to encourage employers to recruit and retain disabled people and those with health conditions.The scheme supports and highlights organisations' commitment to:
Challenging negative attitudes towards disability
Promoting disability equality
Removing barriers to disabled people and those with long-term health conditions
Ensuring that disabled people have the opportunities to fulfil their potential and realise their aspirations.
More information on Disability Confident: www.disabilityconfident.campaign.gov.uk