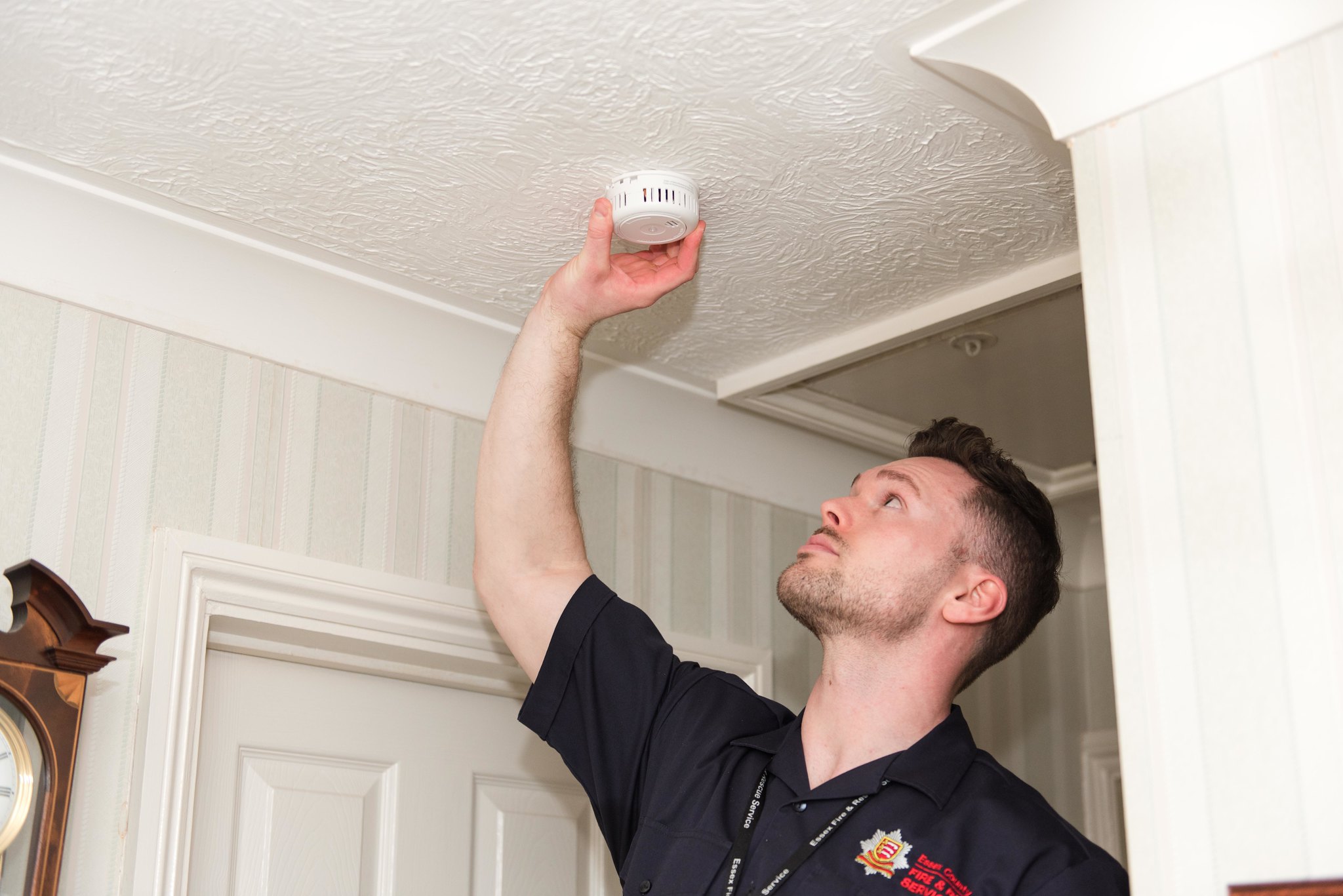 Book a Home Safety Visit
Knowing how to reduce the risk of fire in your home is an important part of living safe and well. We offer free Home Safety Visits to any Essex resident. If you do not have working smoke alarms, or have working smoke alarms but would like more information about how to live safely and securely at home, book one of our free visits today.
Our Services
By booking a Home Safety Visit you're making sure your home is checked over by a fire safety specialist who will also talk to you about your individual needs and safety concerns. The easiest way to book a visit, either for you or someone you know, is to use our online booking form or call our Home Safety Team. 
The service we offer includes:
Smoke alarms
Sensory smoke alarms for the hearing impaired
Advice on home fire safety
Health & Wellbeing check & referral if required
Electrical hazards, kitchen safety & safety in the home
Advice around cost of living
Crime prevention advice
Advice around carbon monoxide & gas safety
Fire retardant bedding
Assessment for a Portable Misting Unit for most 'at risk' & vulnerable residents
Training for carers
Our Home Safety Visits and advice - all the ways you can get in touch
If you have any questions about fire safety, need to refer someone for a Home Safety Visit, tell us that someone is at risk of fire, or just need some advice and guidance, please do call our Home Safety Team.
The phone line is open Monday to Friday, between 9.30am and 4pm (or leave a message out of hours) or you can email.
To contact us for advice, to book a visit or a telephone call.