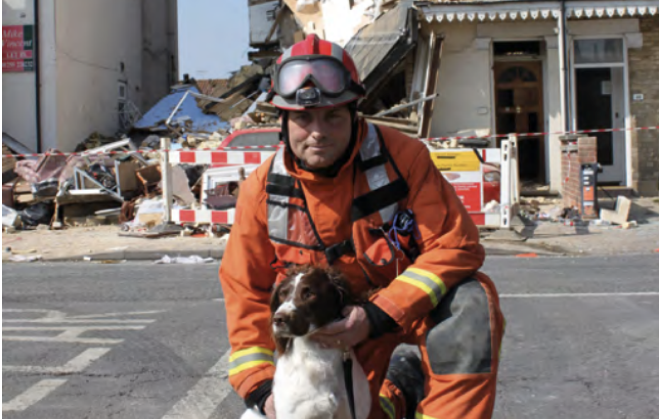 Our strategies, plans and reports
On this page you'll find:
Our vision
Our mission
Our vaules
Our Fire and Rescue Plan
Our Annual Reports
Integrated Risk Management Plan
Our Core Code of Ethics
Our vision: Safe and secure communities are the bedrock on which we build success and wellbeing for all.
Our mission: To make Essex a safe place to live, work and travel
Our values
We are open, honest and trustworthy  
We are courageous in everything we do  
We work as one team  
We are always professional  
We value the contribution of all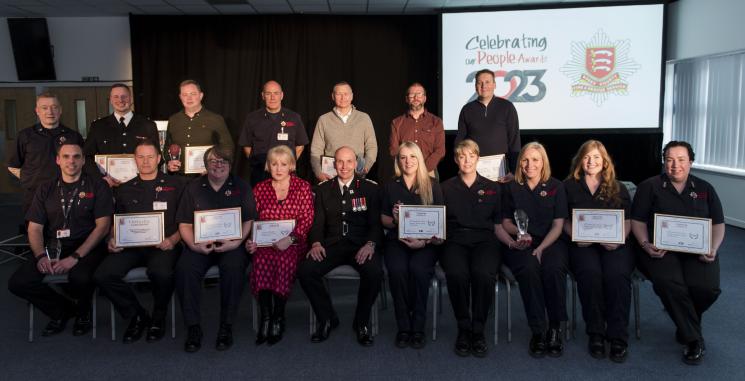 The Fire and Rescue Plan
The Fire and Rescue Plan sets out the priorities for fire and rescue services in Essex and a series of strong, tangible commitments to how we will help keep our communities safe.
The plan brings together the Service, partners and the public to build safe and secure communities and offer efficient and effective prevention, protection and response activity
The activities in this plan set out a clear direction for development of the Service and how, by working closer together with other emergency services and wider partners, we can deliver a better service while being closer to the communities we serve.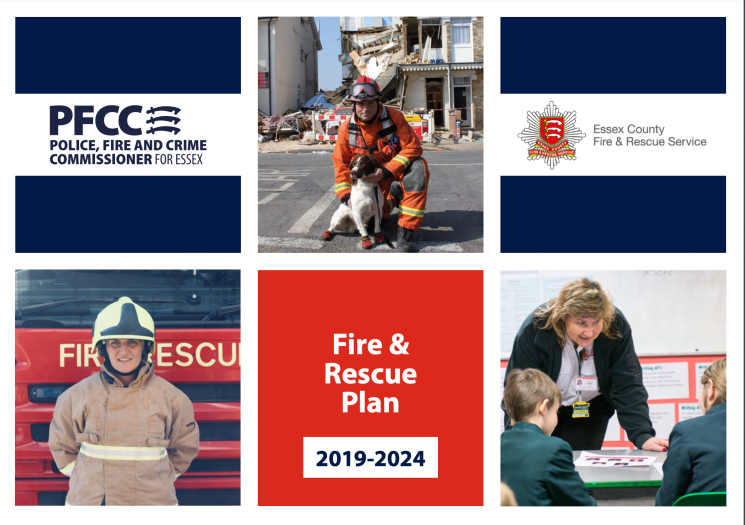 Our annual reports
Our annual report includes highlights of the year, how we spent your money, performance against our targets and how we are working to improve our service to you, the people of Essex.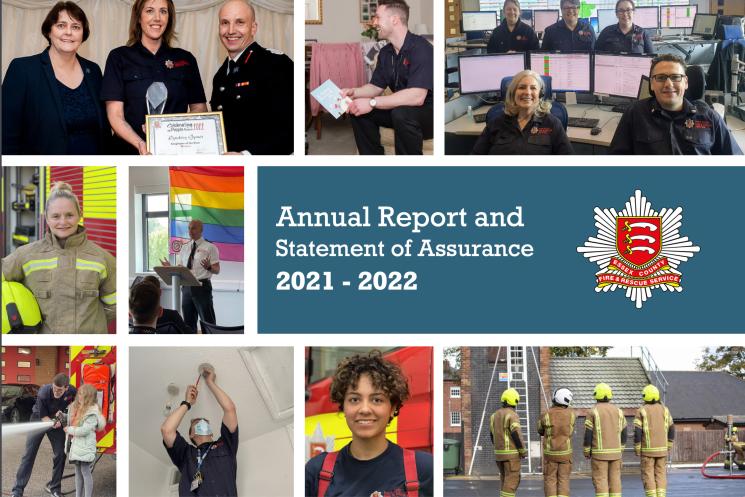 Integrated Risk Management Plan
Our Integrated Risk Management Plan (IRMP) is part of our overall Fire and Rescue Plan and guides the priorities in our annual Strategic Plan. It sets out how we intend to put in place our aims for Essex County Fire and Rescue Service. 
It identifies how we manage risks in Essex, protect our communities and respond to fires, all against a backdrop of financial challenges. 
Our risks and demands in Essex, like the rest of our country, continue to change, which means that we need to regularly review our priorities and activities so that we actively respond to our community's needs.
An IRMP is a plan that assesses fire and rescue related risk and sets out how we plan to lessen these risks to ensure we deliver the right resources at the right time, in the right place.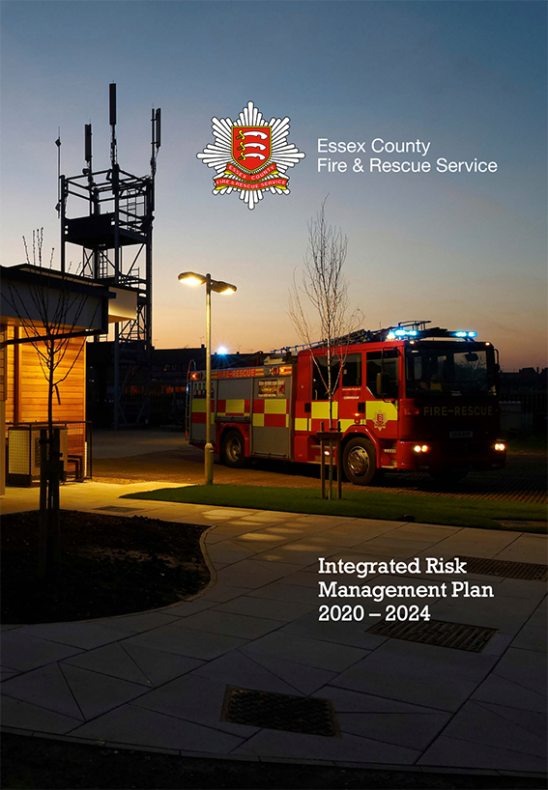 Core code of Ethics
In May 2021, the National Fire Chiefs Council (NFCC), Local Government Association (LGA) and Association of Police and Crime Commissioners (APCC) published the Core Code of Ethics for Fire and Rescue Services. The Core Code is designed to help employees of the Fire and Rescue Service (FRS) act in the best way towards each other and while serving the public.
Everyone in every FRS in England is expected to follow the Core Code, including those working with or on behalf of FRSs. We have a mandatory training course on this to make sure all of our people understand them.
They are:
Putting our communities first – we put the interest of the public, the community and service users first.
 
Integrity – we act with integrity including being open, honest and consistent in everything we do.
 
Dignity and respect - making decisions objectively based on evidence, without discrimination or bias.
 
Leadership – we are all positive role models, always demonstrating flexibility and resilient leadership. We are all accountable for everything we do and challenge all behaviour that falls short of the highest standards.
 
Equality, diversity, and inclusion (EDI) – We continually recognise and promote the value of EDI both within the FRSs and the wider communities in which we serve. We stand against all forms of discrimination, create equal opportunities, promote equality, foster good relations, and celebrate difference.