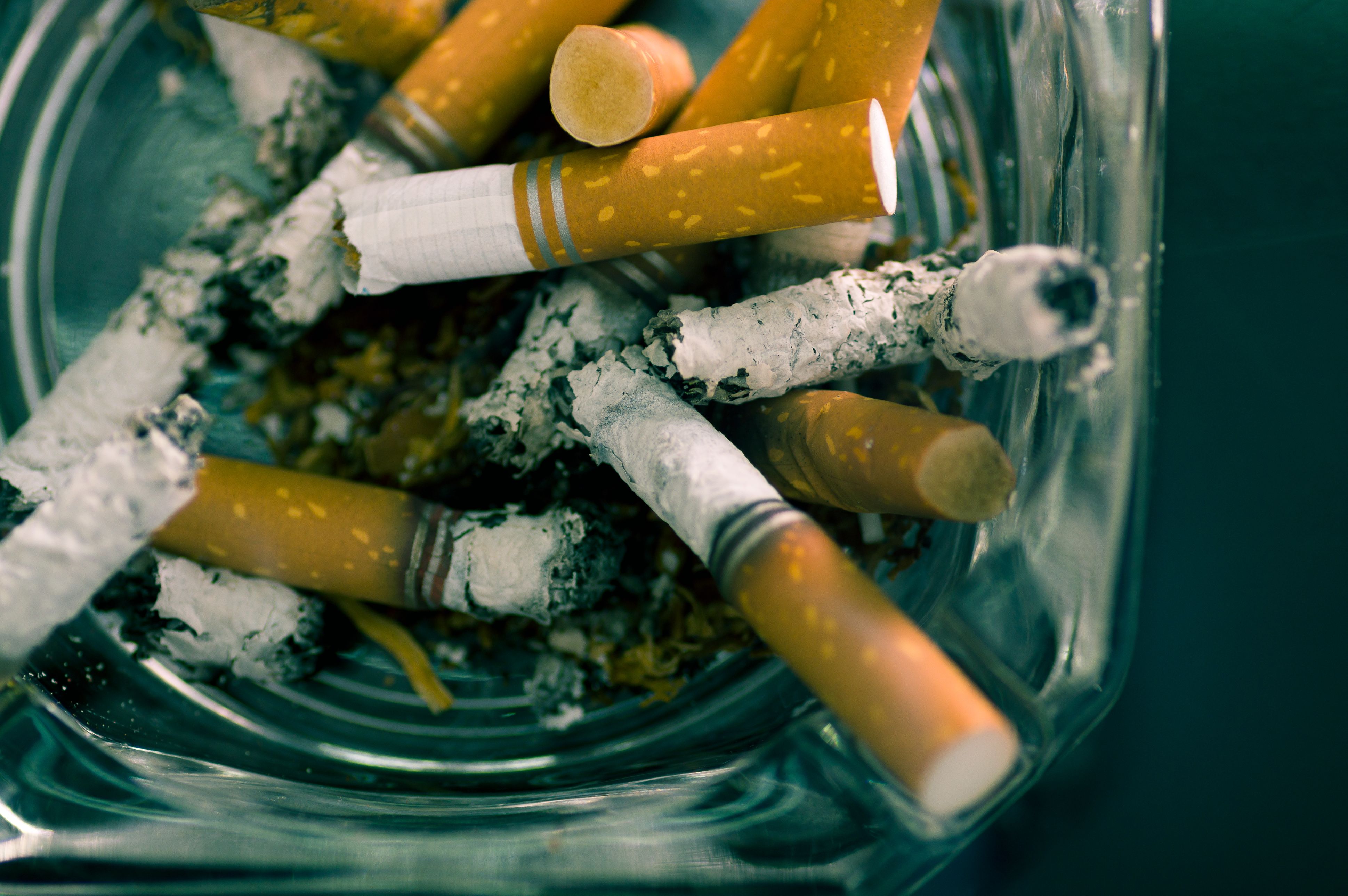 Smoking
If you're a smoker or you have a smoker living in your house, make sure you follow our advice to stay safe at home.
Advice for staying safe when smoking:
Make sure your cigarette is fully extinguished
Take extra care when you're tired, taking any kind of drugs or if you have been drinking alcohol. It's very easy to fall asleep while your cigarette is still burning
Never smoke in bed - you could doze off and set your bed on fire
Never leave lit cigarettes unattended - they can easily overbalance as they burn down
Use a proper, heavy ashtray that can't tip over easily and is made of a material that won't burn
Tap your ash into an ashtray, never a wastebasket containing other rubbish, and don't let the ash or cigarette ends build up
Use child safe matches or cigarette lighters and keep them safely out of the reach of children
Fit and maintain a smoke alarm - a working smoke alarm can buy you valuable time to get out, stay out and call 999
Advice for staying safe when using refillable lighters:
Never smoke while re-fuelling your refillable lighter
Always refill your lighter in an open or well-ventilated space with sufficient air circulation
Keep all butane containers away from any source of heat, spark, or direct sunlight
Cool down the lighter to room temperature before refilling
Keep it away from skin or clothes
Any clothing that has come in contact with butane should be washed thoroughly
Read and understand refilling instruction before refuelling your lighter
Using E-Cigarettes?
Never leave e-cigarettes on charge unattended for long periods
Do not mix components of different e-cigarettes
Only use the charger supplied
Make sure you purchase your e-cigarette from a reputable source
Check the e-cigarette carries CE certification
Test your smoke alarm regularly
Contact Trading Standards over any e-cigarette safety concerns