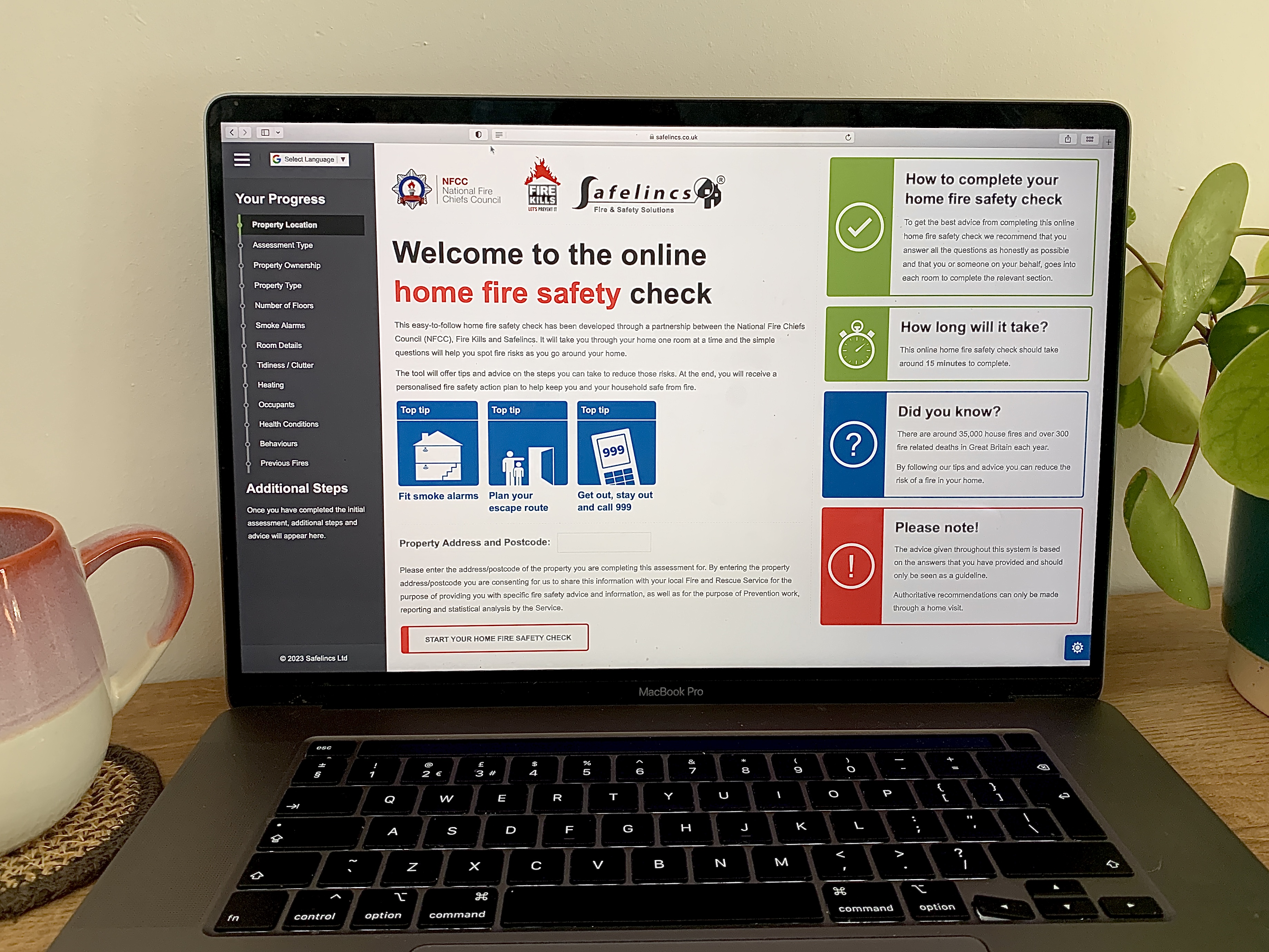 Online Home Fire Safety Check
In a bid to reduce the number of house fires in Essex we are encouraging everyone to complete the online home fire safety check to evaluate your own fire risk at home. By answering some simple questions about your home, lifestyle, working smoke alarms, cooking and fire escape plans you will be provided with tailored advice and handy tips throughout to help reduce the risk of a fire in your home. 
You can carry out a check for yourself, or any family members. Friends, neighbours, registered carers, support workers and partner agencies can all use this tool. In some cases, it may suggest that we attend your property to give in-person advice and fit smoke alarms if required.
How the online check works
You'll be asked questions about your home and lifestyle
You'll be asked to look around each of your rooms to find any fire risks
Once you have completed all the questions, it may recommend that you book a home safety visit where we'll come out to your home - we'll only be able to follow this up if you include your contact details
You will be given a personalised action plan to keep
The check will take around 15 minutes.
If you are still concerned about fire safety in your home after completing your online check, please contact our home fire safety team - call 0300 303 0088 or email home.safety@essex-fire.gov.uk. 
Looking for a home safety visit?
If you'd prefer to book yourself or someone else a home safety visit we offer free Home Safety/Safe and Well Visits to any Essex resident. If you do not have working smoke alarms, or have working smoke alarms but would like more information about how to live safely and securely at home, book one of our free visits today.