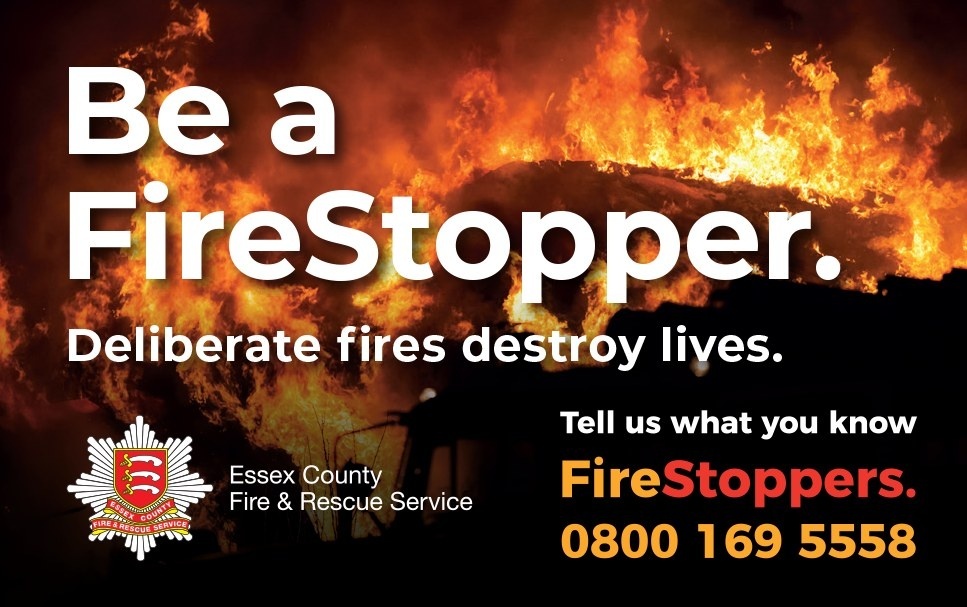 FireStoppers
To help us prevent fires from happening and to keep everyone who lives, works and travels in Essex safe, we have teamed up with national charity Firestoppers.  
Firestoppers is an anonymous reporting service where you can give us information about potential causes of fires and those who may be starting them.  
Fire Stoppers is prevention rather than reaction   
We all have an important role to play to keep our communities safer.    
If we can reduce deliberate fires from occurring, using our protection and prevention interventions; rather than responding with a fire appliance, then FireStoppers has been a success; and it certainly will benefit our communities and keep them safer.  
With FireStoppers, we want you to report information that could prevent a fire from occurring; it is all anonymous. It is not for reporting any blame, it is for us to prevent the fires from happening.  
You can call FireStoppers 100% anonymously on 0800 169 5558.