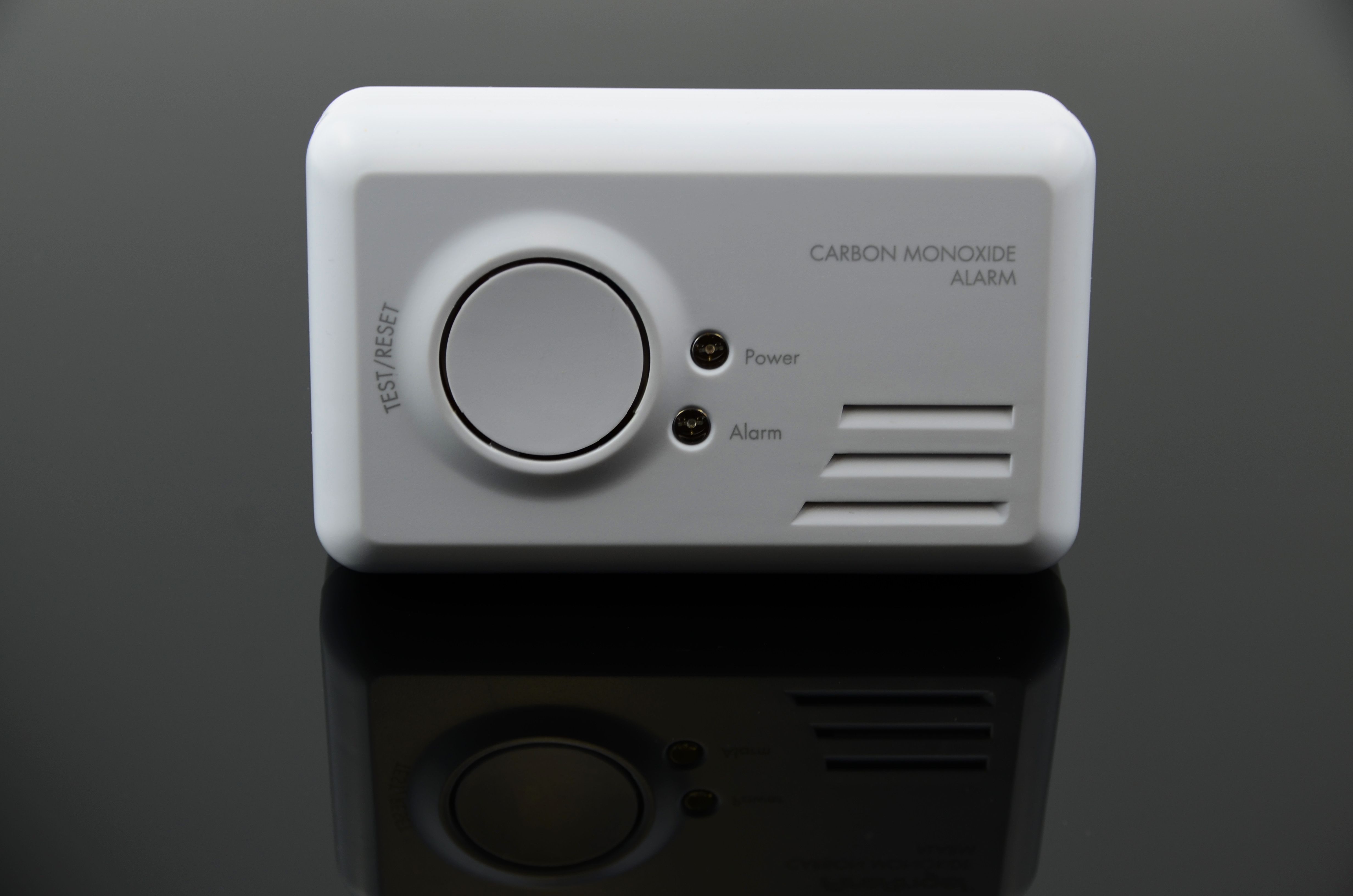 Carbon Monoxide
Carbon monoxide poisoning is often called the silent killer as, without a carbon monoxide detector, it's difficult to detect the poisonous gas.
We recommend having a working carbon monoxide detector if you have a gas boiler, gas appliances, an open fire or a log burner in your home.
You can buy a carbon monoxide detector from most DIY stores and major supermarkets. We recommend avoiding unbranded alarms - you can find out more information on the United Against CO website. 
What are the signs of Carbon Monoxide poisoning?
C: Co-habitees
Is anyone else in the house affected? (Including pets)
O: Outdoors
Do your symptoms improve when you're out of the house?
M: Maintenance
Are your heating and cooking appliances properly maintained and have repairs been carried out by competent engineers (e.g. GasSafe registered) where gas is involved?
A: Alarm
Do you have a working carbon monoxide alarm?
Find out more about carbon monoxide poisoning on the NHS website.
Stop using all appliances. Switch them off and open doors and windows to ventilate the property
Evacuate the property immediately. Stay calm and avoid raising your heart rate  
Call the Gas Emergency number 0800 111 999 to report the incident, or the Health and Safety Executive (HSE) Gas Safety Advice Line on 0800 300 363
Do not go back into the property. Wait for advice from the emergency services
Seek immediate medical help; you may not realise you've been affected by the carbon monoxide and going outside into fresh air won't treat exposure
Find out more about carbon monoxide safety on the United Against CO website.