Fire Service staff gain new electrical testing skills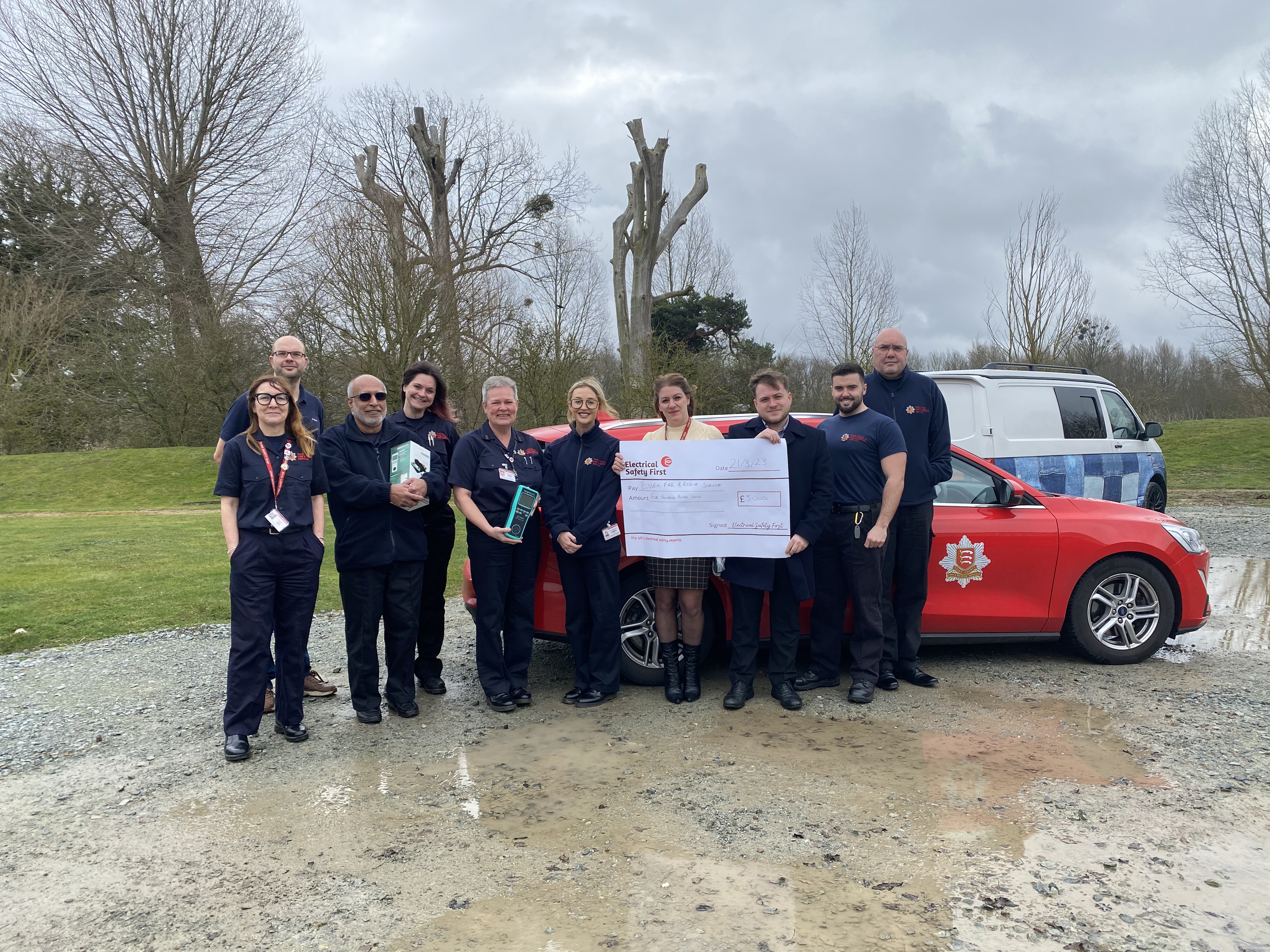 Ten members of Essex County Fire and Rescue Service's prevention team have gained new skills to keep communities safe by inspecting and testing their electrical items.
The team completed their Portable Appliance Testing (PAT) training earlier this week.
PAT Testing checks an electrical appliance, its plug and its lead are safe through a series of visual inspections and electronic tests.
In 2022 faulty electrical items were the second biggest cause of accidental house fires.
Earlier this year ECFRS applied for funding from Electrical Safety First and was awarded £5,000, most of which was spent on training.
It means team members are now qualified to check electrical appliances while they carry out home visits. They will also set up events around the county and invite people to bring items to be tested.  
Claire McGeoch, Safe and Well Lead at ECFRS said:
"We know with the cost of living crisis that people are holding on to older electrical items or buying second-hand to save money.
"Although we understand why people would do this it's so important they know their electrical items are safe.
"We genuinely believe the more items we can check and test the fewer accidental house fires we'll see across our county."
Future PAT testing events will be published on ECFRS' social media accounts.