Service Leadership Team
The Service Leadership Team leads our Service under the direction of Rick Hylton, our Chief Fire Officer and Chief Executive. 
They assist the Essex Police and Fire Crime Commissioner, Roger Hirst, to meet his requirements to establish and oversee the corporate governance arrangements of our Service.
 
Chief Fire Officer/Chief Executive
Rick Hylton
As Chief Fire Officer/Chief Executive, Rick has delegated authority and ultimate responsibility for the running of the Fire and Rescue Service in Essex. He appoints Directors who form the Service Leadership Team.
Rick says: "I am exceptionally proud to lead this great organisation alongside Moira.
"It is our role to make sure all of our colleagues flourish and provide the best possible service to the people of Essex.
"Our ambition is to be one of the best fire and rescue services in the country – it is what our communities deserve, and it is an ambition that I believe is achievable."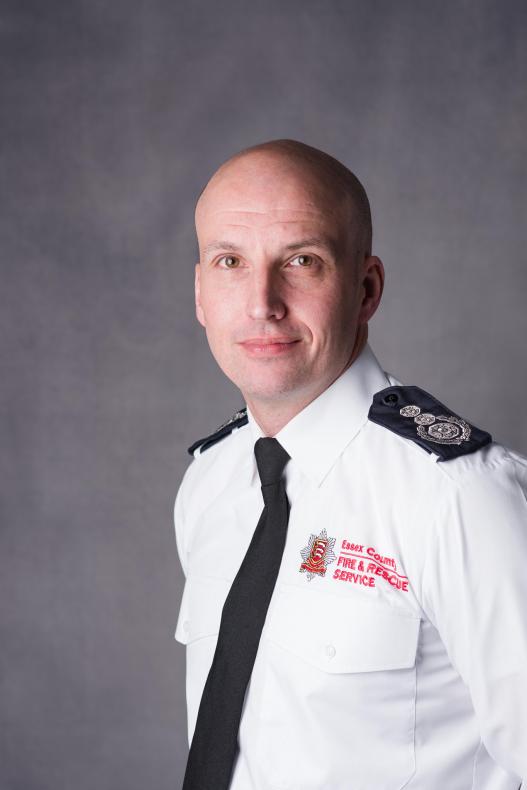 Rick joined Essex County Fire and Rescue Service in 2019 as Deputy Chief Fire Officer. He had responsibilities for strategic planning, assurance and performance and was the strategic lead for collaboration, working with partners to deliver on the Police Fire and Crime Commissioners local business case. In January 2022, Rick became Chief Fire Officer and Chief Executive for the Service. 
Rick is also the co-chair of the Essex Resilience Forum and co-led the Strategic Communication Group throughout the pandemic. 
Rick started his fire service career with Cambridgeshire Fire and Rescue Service in 1997. He was appointed Head of Community Safety in 2010, where he delivered a progressive approach to targeted home safety. Focusing on data sharing arrangements with partners to identify, triage and deliver to the most vulnerable. Rick established the first joint education and enforcement team with Peterborough City Council and Cambridgeshire Police, in addition to implementing the Service's first volunteer scheme.   
During this time Rick led a review of the protection function implementing the business safety competence framework including the up-skilling of operational crews and delivering the county's business safety hub. A joint initiative between district and county council that built upon primary authority schemes to provide businesses with a simpler process to access advice from a range of regulators. In 2015 Rick led the service to achieve Excellence in equality and inclusion.   
In 2016, Rick was appointed Assistant Chief Fire Officer with responsibilities for service delivery and operational support, where he led the Service Integrated Risk Management Plan (IRMP) implementation including changes to crewing systems and the introduction of portable misting systems for vulnerable people. Rick was the executive officer responsible for leading Cambridgeshire through the first His Majesty's Inspectorate of Constabulary and Fire & Rescue Services (HMICFRS) inspection process.   
 Rick has led the Home Safety Committee since 2015. In addition, he was the National Fire Chief Council gold group lead for prevention through the pandemic response.   
 Rick has a master's in public administration from Warwick University. He is married with two children.   
Deputy Chief Fire Officer
Moira Bruin
Our Deputy Chief Fire Officer leads organisational learning and continuous improvement in policy and practice by reviewing Service performance.
Moira's other key responsibilities:
Deputising for the Chief Fire Officer in his absence
Responsibility for making sure our Service meets its statutory duties, follows national guidance and meets fire standards and improvement objectives
Responsibility for strategic planning and risk identification – ensuring that we are capable of responding safely and effectively to foreseeable risks. This includes producing and effectively managing the Strategic Risk Register and Strategic Assessment of Risk
Responsibility for making sure we learn as an organisation by holding effective debriefs with any learning points fed back into improved practices
Holding our Service to account in the delivery of performance, ensuring improvements are efficient, effective, and give value for money
Is the lead executive officer responsible for ensuring our Service is compliant with the Health and Safety at Work Act
Is responsible for effective business continuity arrangements to enable Essex County Fire and Rescue Service to discharge its legal responsibilities including but not limited to - times of Industrial Action.
Is the escalation point for Industrial Relations
Is the lead executive officer for the Police, Fire and Crime Commissioner for Essex's Performance and Resources Board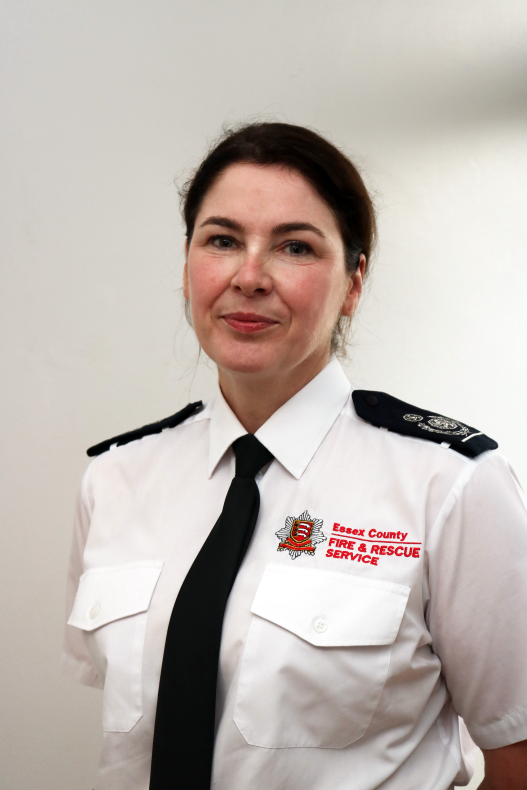 Moira has been in the fire service sector for over 25 years and is currently the Deputy Chief Fire Officer for Essex County Fire and Rescue Service.  She transferred to Essex in 2012 where she served as the Operations Manager. She then moved on to Head of Training and then onto Area Manager, before becoming the Assistant Chief Fire Officer/ Director of Operations, with overall responsibility for Protection, Protection and Response.  
Moira holds a Master's degree in occupational psychology, is a graduate of the Fire Service National Executive Leadership Programme and is a member of the Institute of Directors and the Institute of Fire Engineers.  
Having trained as a teacher, Moira had a change of career in 1994 when she joined the then Lothian and Borders Fire and Rescue Service as a firefighter in the City of Edinburgh. Moira served at every rank in the Scottish Fire and Rescue Service, up to Group Manager including a secondment to the Scottish Government/Police National CBRN Centre at Ryton-on Dunsmore to plan multi-agency response to Terror incidents.   
Moira is proud to have been part of Essex County Fire and Rescue Service's huge cultural journey, and to be part of a leadership team that has a 50/50 gender mix (the only Fire and Rescue Service in the Country to have this). Moira is passionate about inclusion, seeing people thrive and continuing to make a difference together with her colleagues. 
Operationally, Moira has served as bronze, silver and gold commander, she is an incident command assessor, and represents ECFRS at a Strategic/Gold Incident Command level.  
Moira is a recent graduate of the National NFCC sponsored Fire Service Executive Leadership Programme, through Warwickshire Business School.  
Assistant Chief Fire Officer, Director of Operations
Andy Smith
Andy delivers activities against organisational policy which support our core mission of making Essex a safer place to work, live and travel.
His role includes:
Being responsible for the effective, efficient and safe delivery of response services ensuring legal duties are achieved and identified performance measures met
Being responsible for effectively discharging responsibilities under the Fire Safety Act 2005 including the discharging of duties under the Building Safety Regulator and subsequent changes arising from the Fire Safety Bill
Being responsible for the effective discharging of legal responsibilities to prevent harm to the public through prevention activities including compliance with Children's Act and safeguarding
Ensuring risk information is relevant, accurate and available to crews and effective arrangements are in place for exercising and familiarisation of known risk
Ensuring effective relationships with other Category 1 responders and the principles of the Joint Emergency Services Interoperability Programme (JESIP) and Joint Operational Procedures (JOP) and National Operational Guidance are embedded within the Service
Acting as principal advisor to the Chief Fire Officer on matters of operational service delivery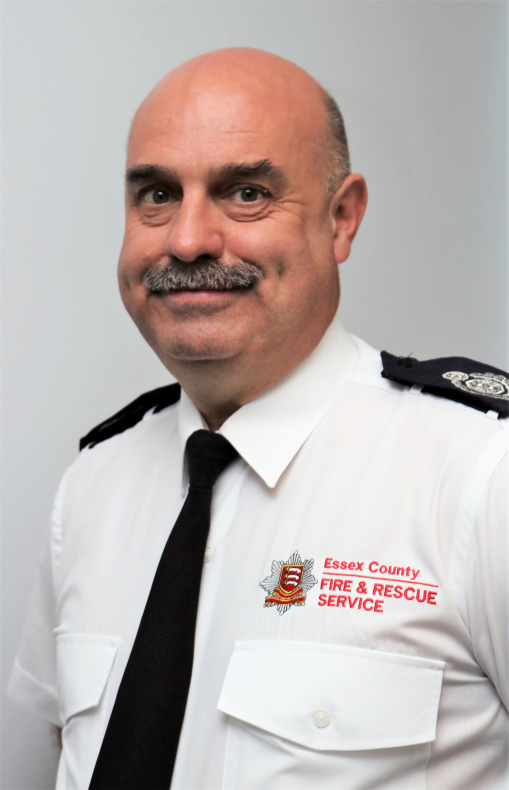 Andy joined Essex County Fire and Rescue Service as Director of Operations in July 2023. He is responsible for the Service's prevention, protection and response functions.
Andy started his firefighting career with West Midlands Fire Service in 1994 as a wholetime firefighter. Following promotions as an operational officer, Andy became Learning and Development Programme Manager (Watch Commander) in 2006, where he designed and implemented development programmes at supervisory and middle manager levels. He was also part of the team that introduce Hydra/Minerva incident command development centre. During his time in training, Andy became a qualified teacher.
In 2011, Andy started the role of Station Self-Assessment Programme Manager before being promoted to Station Commander, Operations Performance Officer in 2013. Andy served in a number of departments and at stations across the West Midlands, as well as providing level 2 and 3 operational cover, and specialist hazardous materials response. 
In 2018, Andy joined His Majesty's Inspectorate of Constabulary and Fire and Rescue Services as a Service Liaison Lead, to help to develop, pilot and deliver the new inspection for English Fire and Rescue Services.  
In February 2022, Andy returned to West Midlands Fire Service, as Group Commander and strategic lead for policy, national operational guidance and organisational assurance. He was also responsible for the development and delivery of the service's response to Covid-19. 
In 2021, Andy joined Suffolk Fire and Rescue Service as an Area Manager with a focus on organisational risk and improvement alongside his operational role as a level 4 incident commander, and CBRN(e) Gold Commander. Two years later Andy's remit changed to Area Manager Prevention, Protection, Collaboration, Property and Business Support, before he joined Essex County Fire and Rescue Service. 
During his almost three decades of fire service experience, Andy has played a leading role in strategic leadership and planning, risk and resilience, organisational assurance, service improvement and operational incident command. 
Outside of work Andy enjoys watching and playing cricket. He has three grown up children and a young grandson. 
Assistant Director Communications, Marketing and Brand
Emily Cheyne
Emily is our Service lead in delivering effective internal and external communication strategies and plans that promote our core values and mission and enhance the brand of the Service.
Her role includes:
Responsibility for ensuring our Service is compliant with legal duties to warn and inform the public in preparing and responding to emergencies
Acting as the lead officer for ensuring effective communication with staff and stakeholders
Responsibility for identifying opportunities to promote and enhance our brand to communities, partners and key stakeholders
Being the lead officer for engaging with stakeholders during public consultation such as the Community Risk Management Plan (CRMP)
Responsibility for ensuring our Service is compliant with the Localism Act with regards to transparency and accessibility of information
Acting as the principal advisor to the Chief Fire Officer on matters of corporate communications, crisis communications and brand advancement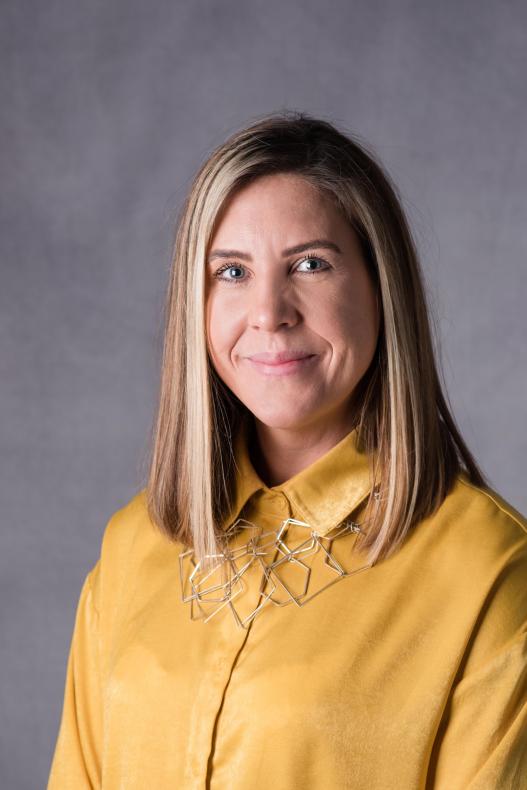 Emily is the Assistant Director of Corporate Communications, Marketing and Brand for Essex County Fire and Rescue Service, and is responsible for leading a multi-disciplinary communications, marketing and engagement department, delivering internal communications, driving behavioural change, brand recognition, PR, public affairs and crisis communications. 
Emily joined the fire service in 2015. She has reshaped the way the Service delivers its communications and marketing and has led the communications that underpin the cultural change journey. 
In 2018, the communications team was nationally recognised for its Grenfell Tower marketing communications campaign and recieved a gold Chartered Institute of Public Relations award. It was also recognised for delivering an inclusive consultation approach to its Integrated Risk Management Plan (IRMP) programme. 
Prior to joining the Service, Emily was Head of Communications for Abu Dhabi National Exhibition Company, where she was responsible for setting the communications strategies and plans to achieve the growth and market share objectives of ADNEC Group Investments, as well as employee communications and engagement. 
Emily is a Chartered Public Relations Practitioner (Chart.PR) - the highest status of achievement within public relations, holds a Master's in Digital Marketing and has 20 years communications and marketing experience. Emily has experience in a variety of industries including the public sector, emergency services, hospitality and leisure, construction and consultancy and finance. 
In 2017 Emily completed the Greater Essex Leadership Programme, and is Chair of Greater Essex multi agency Communicators Group, and Chair of the media and communications cell for the Essex Resilience Forum and the Strategic Coordinating Group. 
Director of People Services
Colette Black
Colette leads on our people and organisational strategy, enabling a diverse competent and motivated workforce while managing best in class HR and workforce development.
Her role includes:
Responsibility for our Service's approach to delivery of our people strategy and associated development of staff including work force succession
Acting as our Service's lead officer for Industrial Relations
Responsibility for ensuring the safe and effective delivery of operational training, meaning we have a safe and competent workforce
Responsibility for the leadership, management and behaviour change training of staff aligned with the objectives and priorities of the Fire and Rescue Plan and Community Risk Management Plan
Responsibility for ensuring that we effective people management systems in place and we can demonstrate we value our employees and they are supported to achieve the highest standards
Acting as the lead executive officer for delivering an inclusive and diverse workforce including ensuring compliance with the Public Sector Equality Duty
Acting as principal advisor to the Chief Fire Officer on matters of people and human resource management including cases of appeal and legal proceedings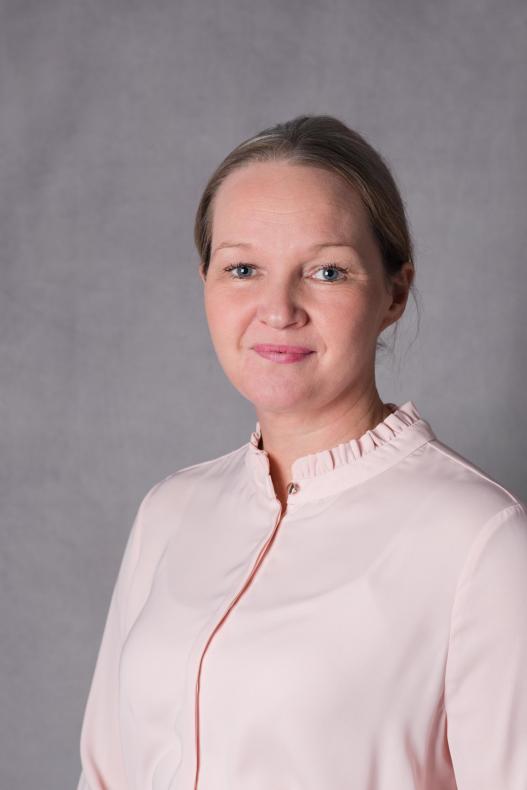 Colette is responsible for people, values and culture, leadership and development, operational training, workforce planning, inclusion and diversity, industrial relations and people performance. Her role is part of a significant and visible investment in our people, our operational training, values and culture.   
Colette is a Chartered Fellow of the Chartered Institute of Personnel and Development (CIPD) with over 20 years of experience in this field. Fellowship is the highest level of recognition and achievement within the CIPD. She is educated at postgraduate level, is a qualified and nationally accredited mediator, qualified strengths-based coach and postgraduate qualified executive coach.   
Colette plays an active role in the regional National Fire Chiefs Council (NFCC) HR Forum and has just taken on a national role leading the people policies workstream for the NFCC.   
Prior to joining ECFRS in January 2017, Colette held a variety of HR and Safeguarding roles as a director, consultant and business partner in the private, public and charity sectors. She has experience of transformational change, leading teams and managing large projects such as Transfers of Undertaking (TUPE), contract mobilisation, introduction of industrial relations, mechanisms, wholesale restructure, harmonisation of terms and conditions, creation of mediation schemes and development of training.   
Director of Corporate Services
Karl Edwards
Karl enables our Service to make Essex a safe place to live, work and travel by providing the infrastructure to support fire and rescue activities, ensuring we comply with our statutory responsibilities.
His role includes:
Acting as the lead executive officer for fleet and equipment, ensuring a fit for purpose and future proof fleet as well as operational equipment that meets the needs of the risks identified
Responsibility for the safe and effective use of estates, maximising value and ensuring they are fit for purpose
Responsibility for delivering sustainability through our environmental strategy
Responsibility for IT systems and service infrastructure, including mobilisation system and operational communications ensuring resilience and ease of access for users
Ensuring compliance with the Data Protection Act and acting as the Senior Information Responsible Officer (SIRO)
Acting as the principal advisor to the Chief Fire Officer on matters relating to corporate services.
Being the lead executive officer for liaison with the Police, Fire and Crime Commissioner for Essex's Audit Committee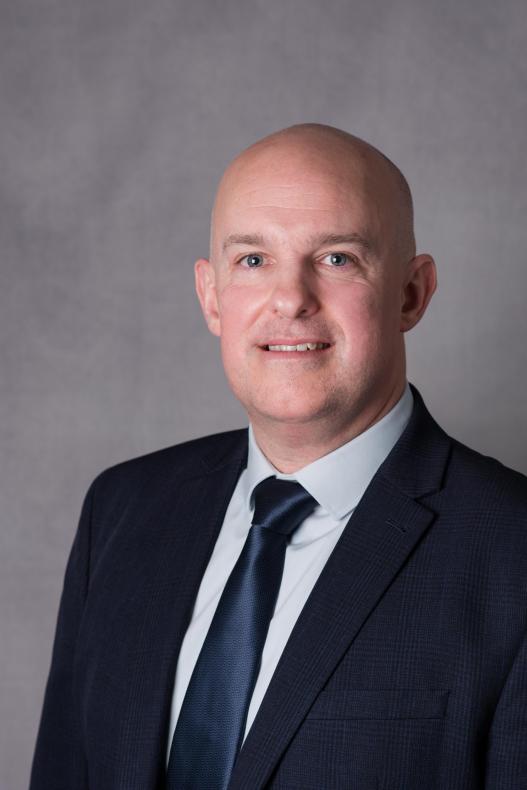 Karl Edwards is the Director of Corporate Services for ECFRS, with over 20 years' experience within the Blue Light Sector working in both frontline operational and strategic positions. Karl specialises in strategic change and transformation bringing services together to ensure that a professional and dynamic service is delivered to local communities.   
Karl is leading on a number of key programmes of work across the Service that require innovation, technology and creative thinking, and to assist with this he is currently undertaking the National Fire Chiefs Council (NFCC) Executive Leadership Programme through Warwick University. He also has a key role across the fleet and property portfolio to make sure that the Service is delivering in the most efficient and effective way for a modern-day fire service.   
Karl started his career in the NHS, East of England Ambulance Service in 1999. He progressed as a BSc Hons Degree Paramedic through to Deputy Director of Operations for Norfolk, Suffolk and Essex and during this time, delivered a number of successful large-scale transformation projects.  
Karl is inspired daily by the hard work and dedication he experiences across the workforce in keeping the people of Essex safe. Outside of work, Karl enjoys spending time with his family and getting outside to undertake a variety of sports.   
Chief Finance Officer
Section 151 Officer
Neil Cross
Neil ensures the appropriate financial administration of the Essex Police, Fire and Crime Commissioner Fire and Rescue Service Authority and is responsible for the prudent financial management of our organisation. He balances Service needs with corporate interests whilst ensuring compliance with all statutory requirements.
His role includes:
Being the statutory officer under the Local Government 1974 Act
Fulfilling a legal duty to manage budgets within set regulations
Having full details with the Essex Police Fire and Crime Commissioner Fore and Rescue Authority (EPFCCFRA) scheme of delegation
Being the responsible officer for procurement, ensuring our Service is compliant with procurement rules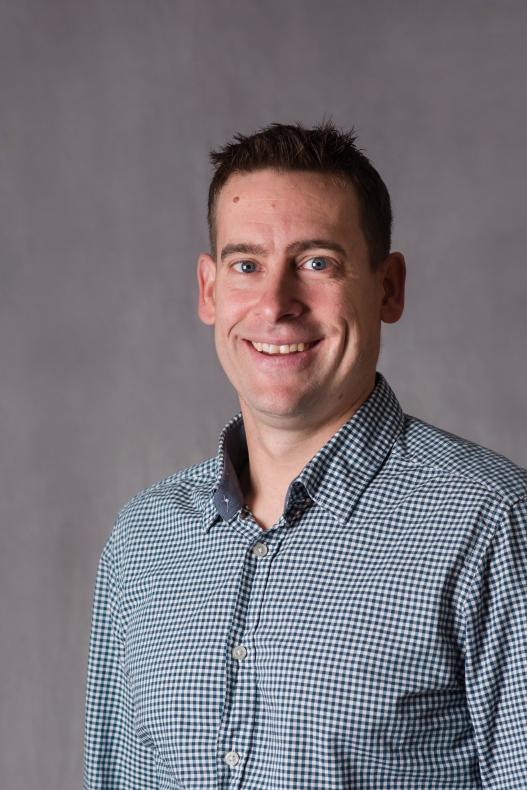 Neil joined Essex County Fire and Rescue Service in 2021 as Chief Financial Officer. He has responsibilities for finance, payroll, pensions and procurement. He is also a member of the National Fire Chiefs Council Finance Committee.
Neil has a BA Honours degree in Business Economics and is a Fellow Member of the Institute of Chartered Accountants in England and Wales.
Neil began his career working in a public accounts practice with a focus on audit, accounts preparation and corporation tax. He then spent 15 years in the commercial sector, carrying out various international roles, including as financial director of a global poultry company. Neil worked across an array of cultures as he was a statutory director for entities in the UK, Netherlands and Turkey.
Neil is a keen sportsman and particularly enjoys playing squash where he has represented England over-40s and has won the British Fire Service Championships for the last two years. He also coaches a local youth football team and when time allows he tries to get back to his home county to watch Norwich City Football Club.