Task force established to tackle fire risk in Essex high-rise buildings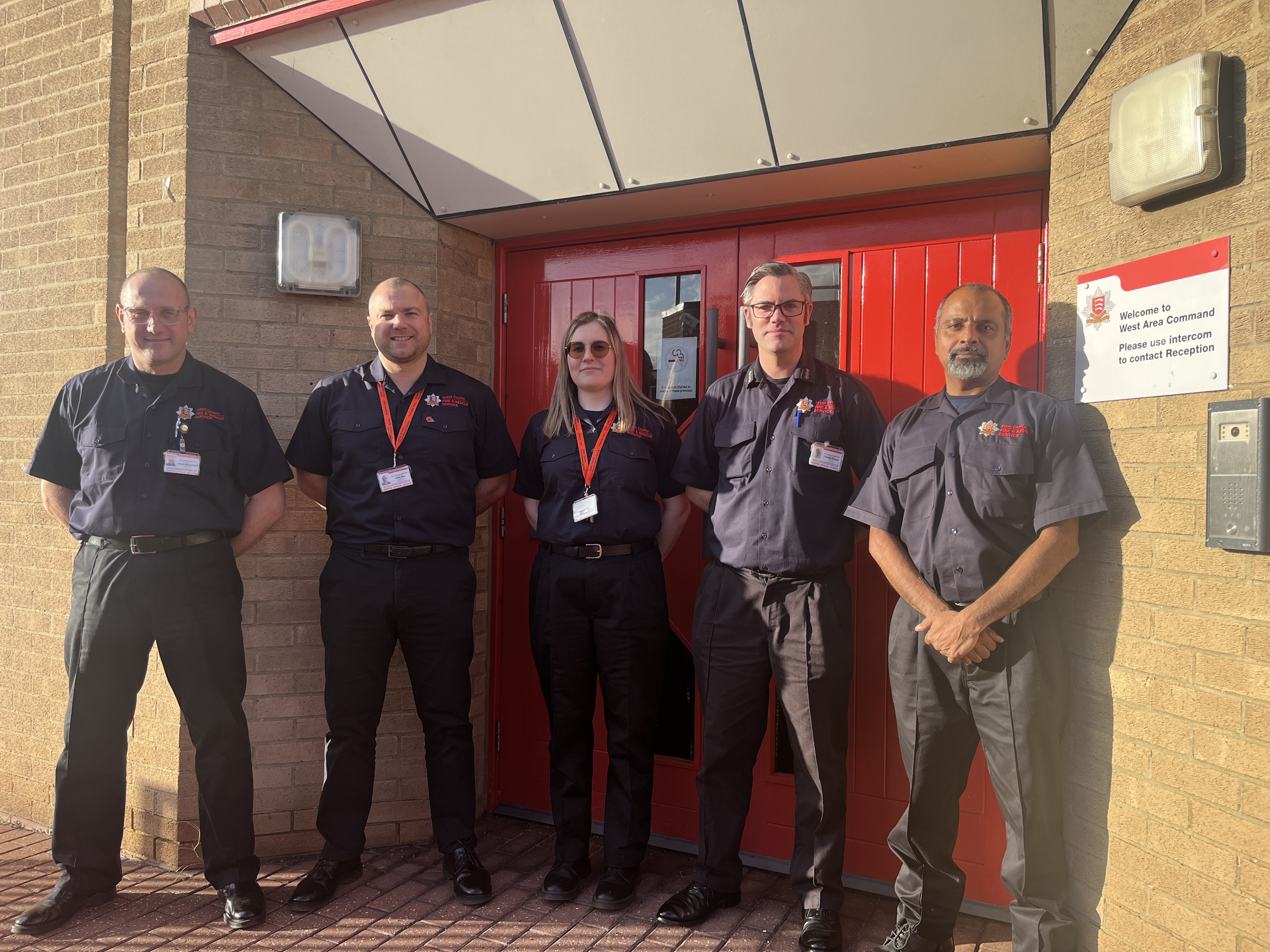 The team has been tasked with auditing all high-rise residential buildings in Essex to ensure compliance with the Regulatory Reform (Fire Safety) Order 2005 (as amended) and the Fire Safety (England) Regulations, which came into force in January 2023 as result of the tragic Grenfell Tower fire.
The team, who are working closely with the fire service's appointed Barrister, is being led by Station Manager Tim Rickard.
Tim said:
"The new legislations put additional duties on the responsible persons of high-rise residential buildings, including the requirement for them to share information on the design of the external walls, floor plans and a single-page building plan. They're also required to notify us if they have a fault with a lift for use by firefighters, evacuation lift, essential and key fire-fighting equipment which cannot be rectified within a 24-hour period from the time of discovery. .
"If we find a building that is non-complaint, then action can be taken to address the fire safety deficiencies. This may be in form of education, non-statutory notification of deficiencies, enforcement notice (Article 30) or if the fire safety deficiency is so sever an Article 31 - Prohibition Notice".
Recently, the fire service identified a building in Colchester that didn't comply with the legislations and issued an Article 31 – Prohibition Notice. Due to the severity of the fire safety concerns and the risk to life the building was also fully decanted and will not be occupied again until it is deemed safe.
Tim added: 
"All the work we're doing is designed to make high-rise residents safer in their homes and keep our firefighters safe should they need to respond in the event of a fire. We're asking those responsible for high-rise buildings to engage with us and share their floor plans and external wall reports. 
"We've created a dedicated page on our website to submit the documents and have lots of supporting guidance. Go to our website: www.essex-fire.gov.uk/fire-safety-regulations-2022
Essex County Fire and Rescue Service is committed to helping businesses and property owners across the county to reduce the risk of fire and adhere to fire safety legislation. If you're the responsible person for a high-rise building in Essex, get in contact: www.essex-fire.gov.uk/business.