Firefighters give children's first aid training to local residents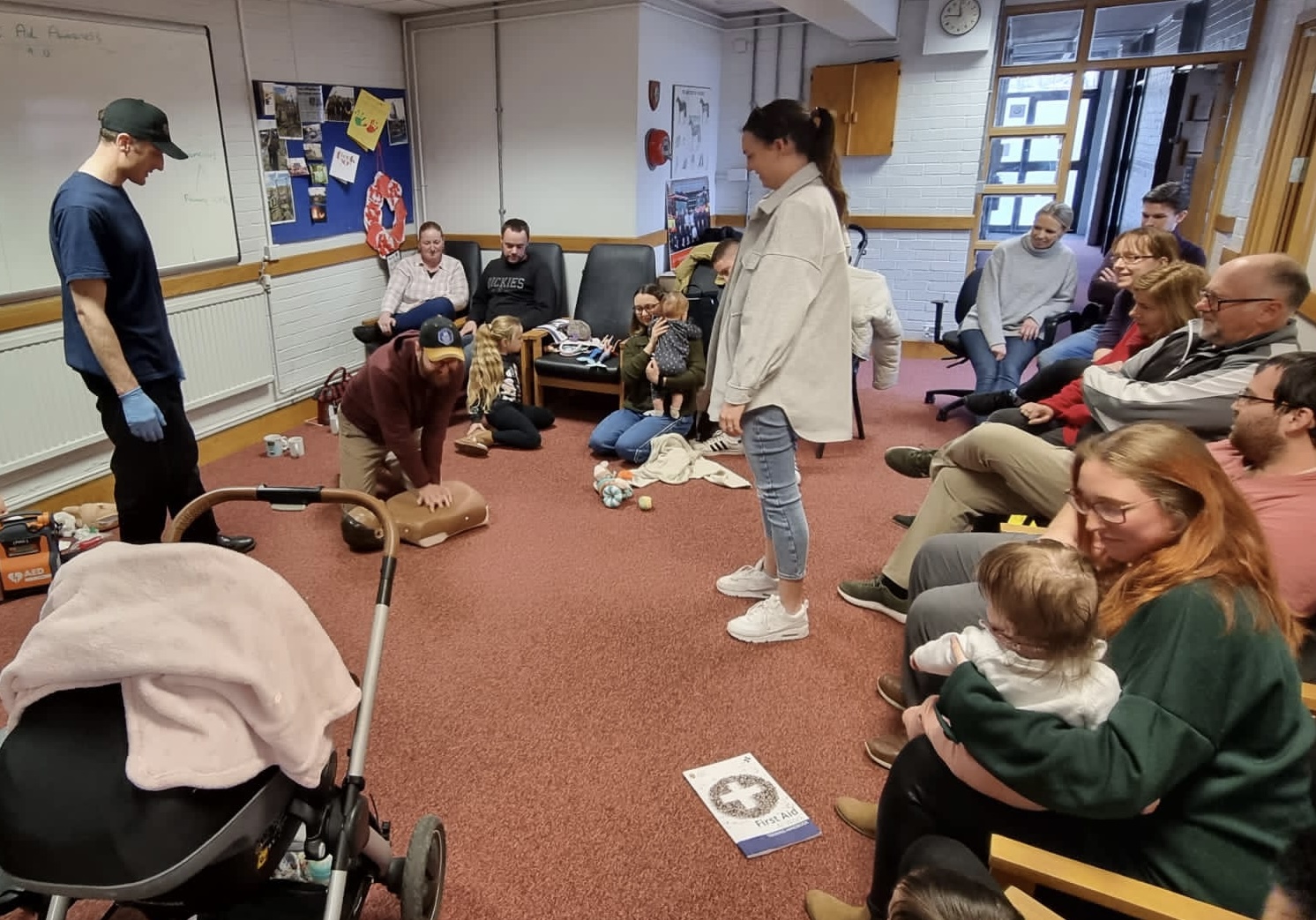 Watch Manager Chris Hurrell and Firefighter Ben Andrews delivered a paediatric first aid awareness session to a group of 25 South Woodham Ferrers residents on Saturday, 18 March.
The session was held at South Woodham Ferrers Fire Station and covered assessing patients, giving CPR to children, using a defibrillator, how to deal with choking and how to dress burns, wounds, breaks and fractures.
Watch Manager Chris Hurrell said: "This was the first of hopefully many sessions we plan to hold to help people give first aid to children if it is needed. As firefighters, we are trained in first aid for all ages and we wanted to share some of this life-saving knowledge with our communities.
"We had about 17 adults and 8 children taking part. The day went very well and the feedback was very positive. While it isn't a first aid qualification, the sessions are full of potentially life-saving advice and while we hope that residents will never need to put their skills to the test, we hope they feel more confident in handling a situation where first aid would need to be given.
"Keep an eye on South Woodham Ferrers Fire Station's Facebook page where we will announce dates for more sessions. But be quick, this first session was booked up within the hour!"
The team received good feedback on the course which they will use to help shape future sessions. One resident told them that the session has made them feel more confident in handling a first aid situation.
You can find out more about upcoming sessions at facebook.com/SouthWoodhamFerrersFireStation
Chris and Ben are both on-call firefighters, they both live or work within 5 minutes of South Woodham Fire Station and are paid to respond to incidents when paged.
If you live or work within 5 minutes of an on-call fire station like South Woodham Ferrers Fire Station, you could be paid to protect your community as an on-call firefighter. Find out more at join.essex-fire.gov.uk/on-call