Firefighter helps over 130 families in need receive free school uniforms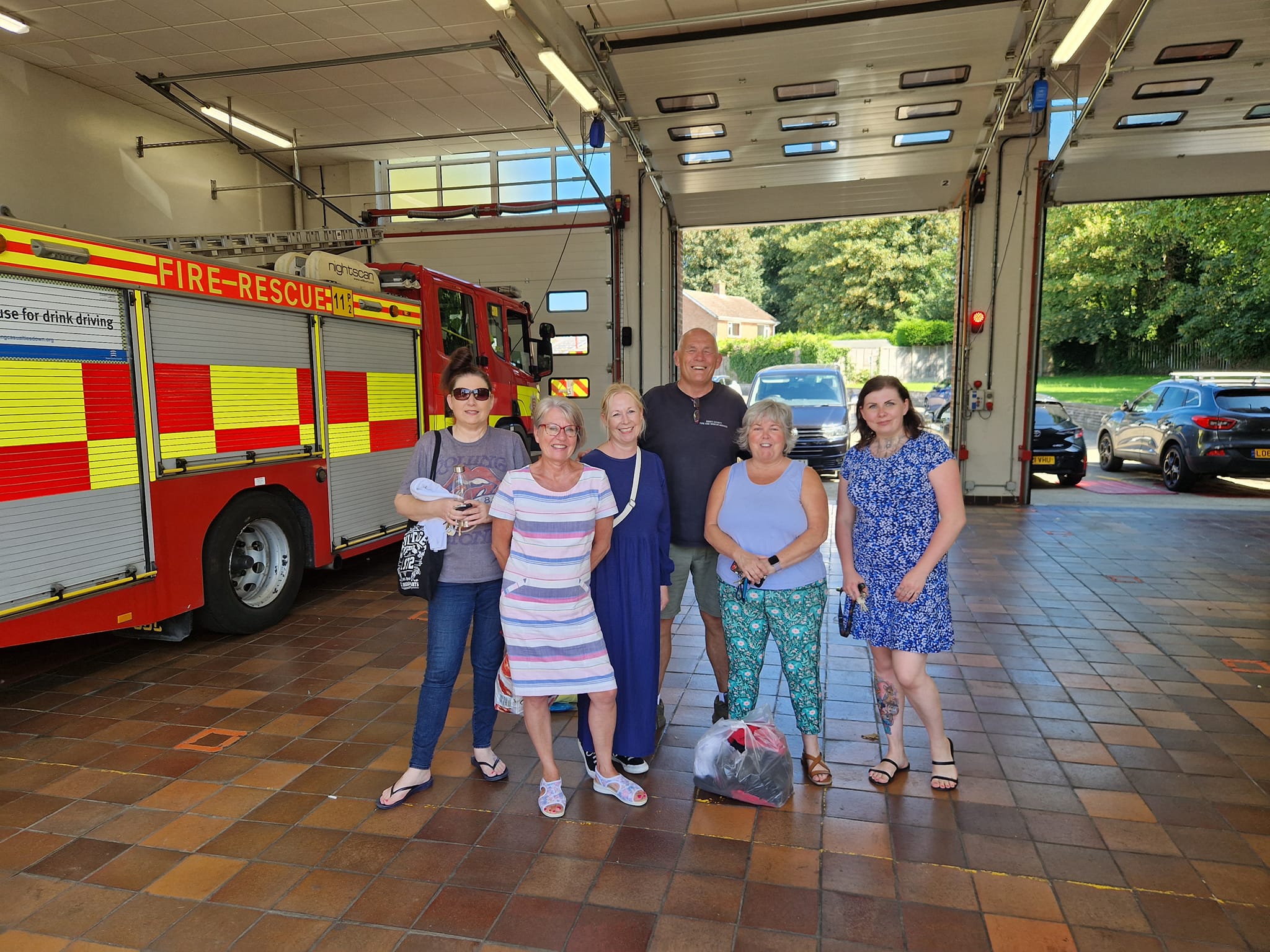 A firefighter has helped families in need get their children prepared for school by giving out free school uniforms.
Essex County Fire and Rescue Service's safeguarding officer, Les Nicoll, along with his charity North Essex Support Team (NEST) helped over 130 families gain access to free, clean and pre-loved school uniforms at an event on Wednesday, 16 August.
The event was held at Dovercourt fire station, with local charities including Harwich Hive and Essex Free School Uniforms joining to support on the day.
Les, who works closely with his local community on a day-to-day basis, said the ask for finding school uniforms was rapidly increasing. Using his contacts in the community he put a call out for pre-loved and new school clothing which he says spread like wildfire.
Les said: "The support we received from the community has been unbelievable. Bags and bags of uniform from across Harwich, Manningtree and all surrounding villages found their way to us. One charity even gave us rucksacks, drink bottles and sun hats. We were so grateful for everyone's donations.
"We helped give out over 1000 items of school uniform, including shoes and other items."
On-call crews from Dovercourt helped Les in preparing the venue, whilst other community volunteers helped by washing, ironing and organising the donations before the day.
Les adds: "I'd like to say a massive thank you to everyone who donated. But also, to the crews at Dovercourt for letting us use their appliance bay area. As well as all the volunteers who turned up and helped throughout the day.
"The day was a big success and showed once again how the community can support each other."
Dovercourt fire station's crew are all on-call firefighters. If you live or work within 5 minutes of the fire station, you could be paid to protect your community as an on-call firefighter. Find out more at join.essex-fire.gov.uk/on-call/