Fire Service wins national award for commitment to diversity and inclusion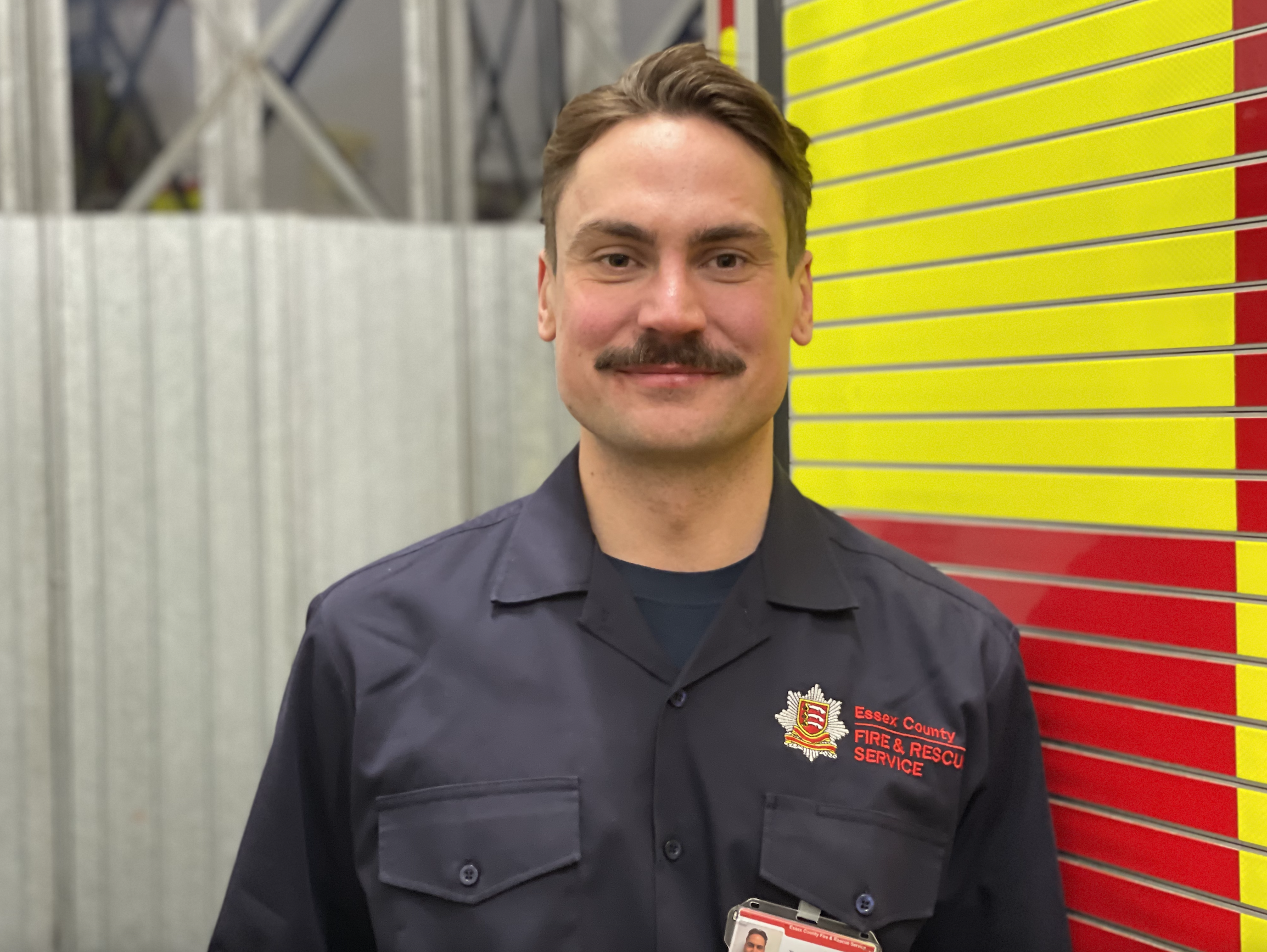 Essex County Fire and Rescue Service has won a national award in the Excellence in Fire and Emergency Awards 2022 for its work towards inclusion for LGBTQ+ staff.
Firefighter Matt Hill won the Most Influential LGBTQ+ Individual in Fire Award at today's Excellence in Fire and Emergency Awards 2022.
The Service was finalists for two awards at the ceremony this year. Donna Bentley, Head of Safeguarding was shortlisted for the Most Influential Woman in Fire Award.
Matt has been with the Service for eight years working in a support staff role in the Prevention team and today is celebrating two achievements - this award and passing out as a wholetime firefighter.
He said: "The Service has been amazing at supporting the visibility of the LGBTQ+ network. For the last few years, it's been a pleasure to be part of raising awareness and creating an inclusive and kind place to work."
Nikki Hudson, Inclusion and Diversity Lead at Essex County Fire and Rescue Service nominated Matt.
She said: "During his career, Matt has made a huge contribution to promoting and supporting LGBTQ+ colleagues in Essex County Fire and Rescue Service. He has helped to raise the profile of topical issues and kept LGBTQ+ firmly in the spotlight. He attended a number of Pride events in Essex over the summer and encouraged colleagues from across our Service to take part too."
Matt chaired BEING, the Service's LGBTQ+ employee forum, for six years, as well as being an active member of the Women's Forum and supporting the Inclusion and Diversity Action Group.
He organised the Service's first IDAHOBIT (International Day Against Homophobia, Biphobia and Transphobia) event in May this year. He worked with emergency services partners in Essex to put on a day-long event with a range of speakers and workshops.
In his free time, Matt volunteers with the Terrence Higgins Trust, a charity that campaigns and provides services around HIV and sexual health. He has featured in videos, spoken at conferences and made a network of HIV+ friends.
Nikki said: "Matt has done all of this alongside his previous role of Education and Specialist Intervention Manager and will continue to promote and support LGBTQ+ colleagues and communities in his new role as a wholetime firefighter."
Essex County Fire and Rescue Service is recruiting a range of roles. To become part of an organisation that values inclusivity and diversity, and to make a difference to our communities, go to Join Essex Fire.