Fire Service helping families get prepared for the colder weather with Winter Warmer events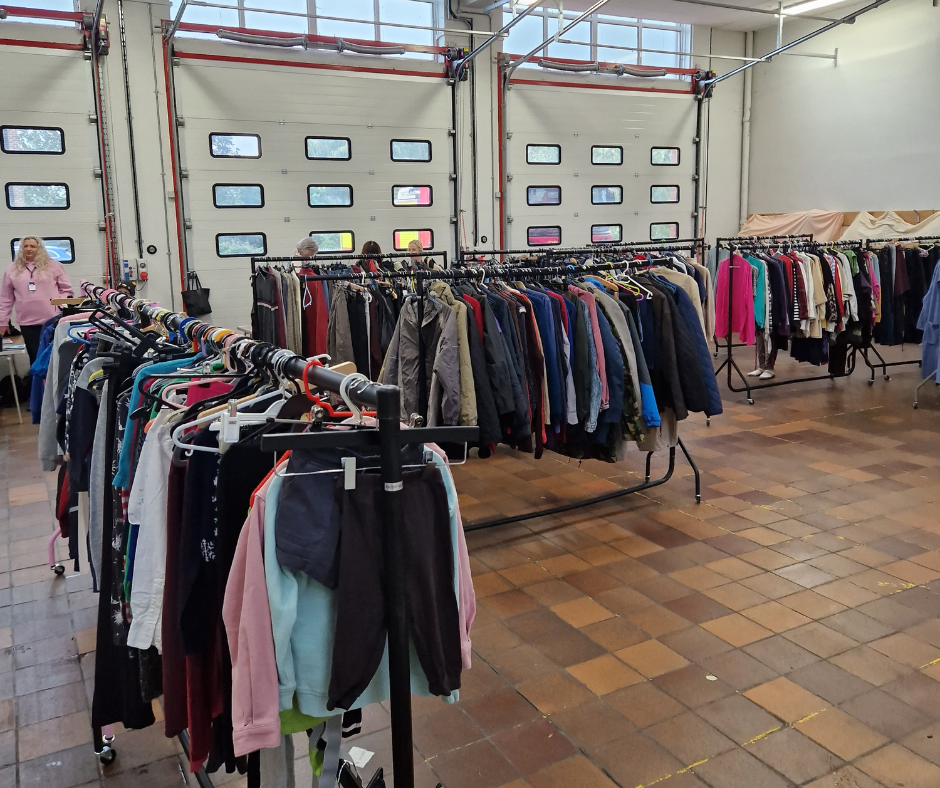 A Safeguarding Officer from Essex County Fire and Rescue Service (ECFRS) is helping families in need get prepared for the colder weather by giving out warm clothes, bedding and safety advice. 
Les Nicoll is a Safeguarding Officer for the Service and the Chairman for the charity he started called North Essex Support Team (N.E.S.T). The charity is taking direct action to help struggling families and individuals in the community. 
Through his community work, Les discovered countless families in crisis, some with their possessions in a carrier bags and children going to school unprepared for winter. 
Les said: "The need is absolutely heart breaking, we had over 500 people through the door at Greenstead. We had a long queue standing in the rain for nearly an hour awaiting opening time. We opened early to let them in. We had similar numbers in Harwich and Stanway. 
"We have given away thousands and thousands of warm winter clothing to many hundreds of people and families in desperate need. 
"People are still desperate for warm winter coats, and clothes for themselves and their children. Money is so tight they are unable to buy them, even in a charity shop." 
Les added: "A huge thank you to everyone who volunteered at all the events to make it the success it was, and making a difference to people lives." 
This year the demand has been so high for the communities in need, with a total of seven Winter Warmer events held in North Essex. With all items given away free to those in need, no questions asked or forms needed. 
In total thousands of people have now been kept warm for winter through these events.