Essex firefighters deployed to Morocco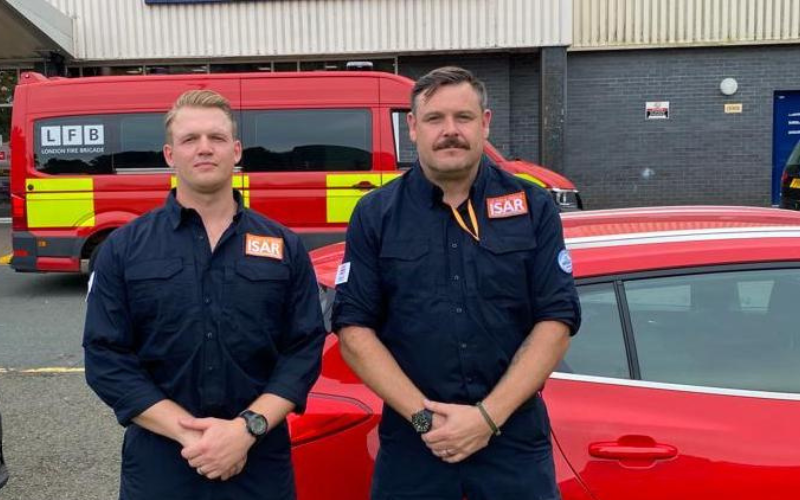 Two fire officers from Essex County Fire and Rescue Service (ECFRS) are heading to Morocco to help with the search and rescue operations following the devastating earthquake.
Watch Manager Antony Clement and Crew Manager Tom Jewell who are part of the UK International Search and Rescue team (UKISAR) have been deployed to Morocco following the 6.8 magnitude earthquake.
They have joined 60 other strong UK search and rescue specialists, made up of firefighters and staff from 14 fire and rescue services, including four search dogs and rescue equipment.
Group Manager Scott Meekings, Essex UKISAR co-ordinator said: "Antony and Tom will be using their specialist skills to save lives, supporting the local emergency teams. We're really proud of them." 
UKISAR is part of the National Fire Chiefs Council's (NFCC) National Resilience Work and is on permanent standby to mobilise and assist when requested by disaster-affected countries.
The UKISAR team will be completely self-sufficient and provides its own food, water, shelter, sanitation, communications and all necessary equipment to undertake search and rescue operations for up to 14 days. This is to ensure no additional burden is placed upon a country already suffering demands on its resources following a sudden onset disaster.
All UKISAR staff are trained to use specialist kit and the equipment being taken will ensure the team has the ability and capacity to lift, cut and remove concrete and rubble from collapsed structures.