Essex firefighters adapt to new hazards in electric vehicle fires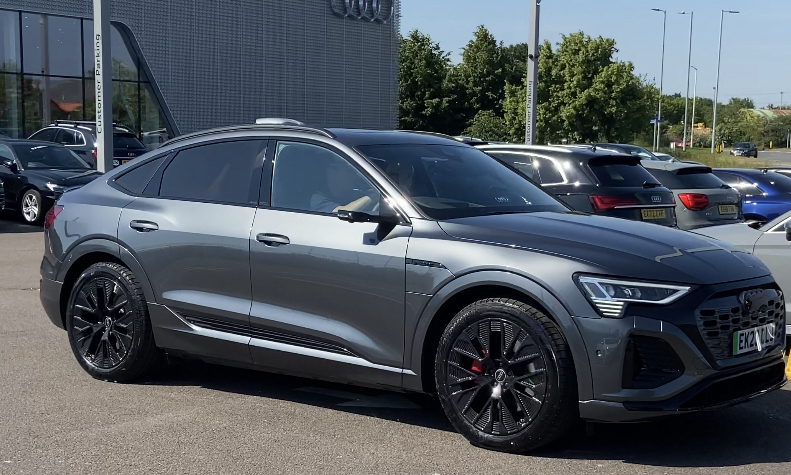 Although still relatively rare, electric vehicles fires present a new technical and safety challenge for fire services in the UK.
Over the last few years, Essex County Fire and Rescue Service have been actively engaged in learning about electric vehicles in order to understand how they need to respond to incidents.
When electric vehicles are involved in fires, over 100 organic chemicals are generated including some  toxic gases such as carbon monoxide and hydrogen cyanide – both of which are extremely flammable and can have serious health effects on people.
Area Manager Jim Palmer said: "Our fire service has always evolved to deal with new and emerging technologies, but the issues presented with electric vehicle fires is an ongoing challenge faced by fire services all over the world. Electric vehicles are very different to deal with at a collision or fire compared to your average fossil fuel car, so we must ensure the way we respond is appropriate so that our firefighters and public are kept safe. 
"The issue is not directly with the vehicle itself, but the lithium-ion batteries. When the integrity of a lithium battery is compromised, the energy they store is released as heat, this reaction is known as 'thermal runaway'. This can cause fires which are extremely difficult to extinguish while releasing an extraordinary array of nasty toxic gases. The dangers posed by electric vehicle fires do not end with putting out the flames. There have been many cases of electric vehicle fires reigniting sometimes even days after being extinguished." 
The challenges faced by firefighters extinguishing lithium-on batteries once in thermal runaway are extremely difficult due to limited access to the battery case in order to apply cooling water to the source of the heat. In addition, even once cooled, the batteries may continue to hold stored energy causing secondary ignition.
Worldwide research is continuing into new ways to tackle electric vehicle fires, but currently there isn't an established consensus on the best firefighting strategy.
Several approaches have been tested all over the world, from dumping the car into container of water to covering the car with foam or a large fire blanket. The most common solution (at present) is to use copious amounts of water to cool down the battery material. However, this itself presents its own challenges due to limited access for cooling water into the battery case itself and the fact that this method produces a great deal of contaminated water which needs to be contained from entering water courses. To put into perspective how much water it would take to extinguish and electric vehicle fire, a typical car fire would require between 1000 - 2000 litres of water to extinguish, but an electric vehicle fire may require up to 30,000 litres of water.
Currently, when the fire service respond to an incident involving an electric vehicle, two fire engines are joined by a Hazardous Materials Tactical Advisor (HMA), a specially trained fire officer. 
Fire crews have been trained in protecting the public, the environment and surrounding risks by immediately implementing a strict cordon around the vehicle. Fire crews also monitor temperature changes within the battery to assess the effectiveness of the water cooling. Crews are also on high alert for signs of vapour cloud explosions. This monitoring is done using a thermal imaging camera (TIC) to take temperature readings.
An important element in this process is the handover to the responsible person (often a specialist recovery company) and provide advice regarding signs of delayed ignition, potential dangerous toxic fumes and advice about how the vehicle should be stored.
Area Manager Jim Palmer adds: "While we welcome the increased use of electric vehicles as part of renewable energy efforts to combat climate change, we must acknowledge that this new technology presents unique risks that require us as a fire service to research, train and adapt the way we respond.
"It takes special training and understanding of electric vehicles to ensure these fires are put out as quickly and safely as possible. We need to know where it's safe to stabilise them, shut them off, disable the battery, how the batteries may react and where to cut in order to access them. We train crews on the safe stabilisation of electric vehicles, safe cutting areas for casualty extrication, vehicle motion isolation and methods of disabling the high voltage battery utilising appliance accessible vehicle crash data programs..
"Our firefighters and specialist officers have been preparing to respond to incidents involving electric vehicles through a number of training modules, exercises and workshops."
Essex Group1Audi have been hosting groups of Essex firefighters at their sites across Essex to present their insights into the manufacturing of electric vehicles. The workshops have also included a tour of their workshops by their trained technicians and have provided firefighters a first-hand look at the vehicles in more detail.
The issue of electric vehicles and lithium-ion batteries has been high on the fire service's radar for the past few years. As well as the Audi workshops, specialist officers are part of a national working group of fire services looking at solutions to deal with incidents and are keeping updated with emerging research and incident information. Officers have also recently attended the national NCEC Annual Hazmat Conference, where the subject of electric vehicles was discussed by nationally recognised subject matter experts in the field.
On the front line, all Essex firefighters will receive regular training with detailed guidance on how to approach an incident involving electric vehicles, but for now, they will always be joined by a Hazardous Materials Tactical Advisor at every incident they attend.
While most of the work has been focused on the fire services ability to respond to incidents, the additional risks of charging electric vehicles at home has also been looked at. The fire service's home safety team, who visit people's homes to give safety advice, will soon be fully trained and up to date with information relating to at home charging points for vehicles. Something that as more electric cars are being sold second hand without the associated professional installation, could become an emerging risk posed to electric vehicle owners who try to "DIY" their charging points.
There's much research yet to take place, but Essex County Fire and Rescue Service are committed to actively engaging with subject matter experts and keep up to date with the latest research and best practice available.