Essex firefighter deployed to Malawi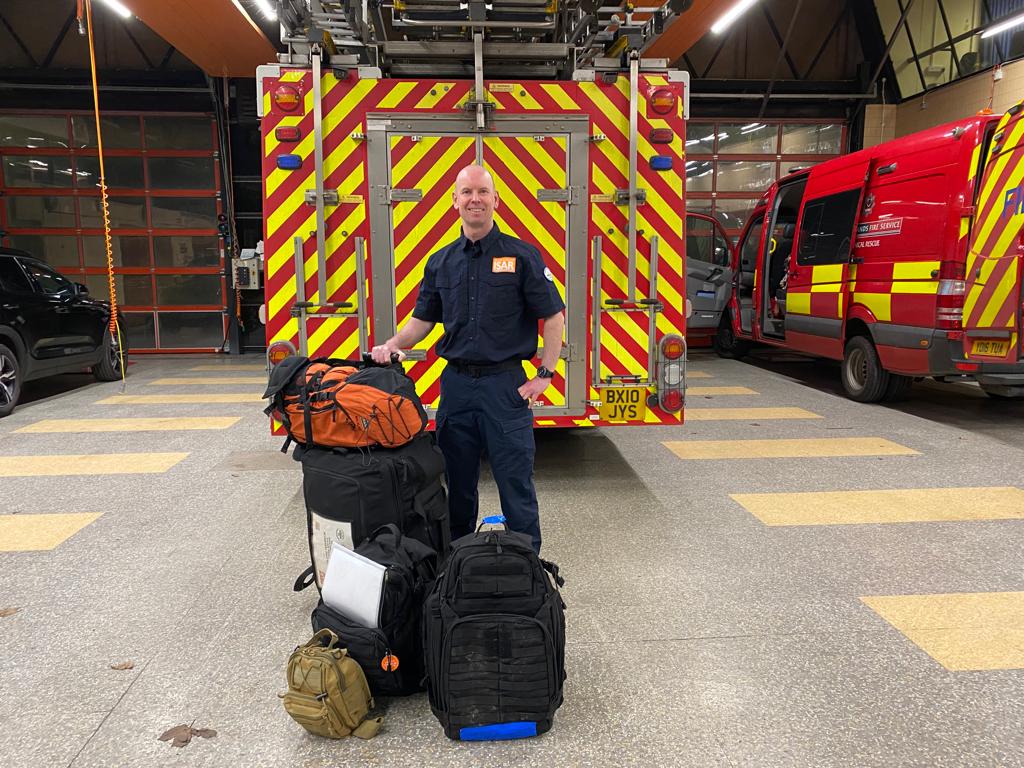 A firefighter from Essex County Fire and Rescue Service (ECFRS) has been deployed to Malawi to assist with flooding after Cyclone Freddy caused devastation throughout Malawi and Mozambique.
Firefighter Rob Thomson from the Urban Search and Rescue is part of the UK International Search and Rescue team and will be working alongside colleagues from other UK fire and rescue services.
He has joined a 27-strong International Search and Rescue (UKISAR) team which is made up of firefighters and staff from 14 fire and rescue services, deployed through the Foreign and Commonwealth Development Office. 
It is the first time UKISAR has deployed in a flooding and water rescue capacity to disasters and emergencies around the world.
Rob is part of Essex County Fire and Rescue Service's DEFRA Flood and Water Rescue team. He is also a powerboat operator, a swift water rescue technician and a Service Drone Pilot. All skills that will be vital in providing life-saving assistance to the communities of Malawi. 
Group Manager Scott Meekings, Essex UKISAR co-ordinator said: "We're really proud to see Rob being deployed to Malawi to put his skills and expertise to help save lives. He's trained for many years and has volunteered his time alongside UKISAR to be prepared for a situation like this.
"Having just returned from the truly devastating scenes in Turkey that the country and Syria will be recovering from for many years, it's really sad to see other countries suffering similar devastation. 
"I'm glad we have a team of firefighters ready and waiting to be deployed to help across the globe to help people in need with the skills we have and I'm really pleased to be able to help again."
The UKISAR team will use their specialist flooding and water rescue capabilities to help rescue and save lives and to support other emergency service teams already in the area.
The deployment is expected to last approximately seven days. The UKISAR team, as it was in Turkey, will be completely self-sufficient and provides its own food, water, shelter, sanitation, communications and all necessary equipment to undertake search and rescue operations for up to 14 days. This is to ensure no additional burden is placed upon a country already suffering demands on its resources following a sudden onset disaster.