Essex Fire Dog deployed to explosion in Jersey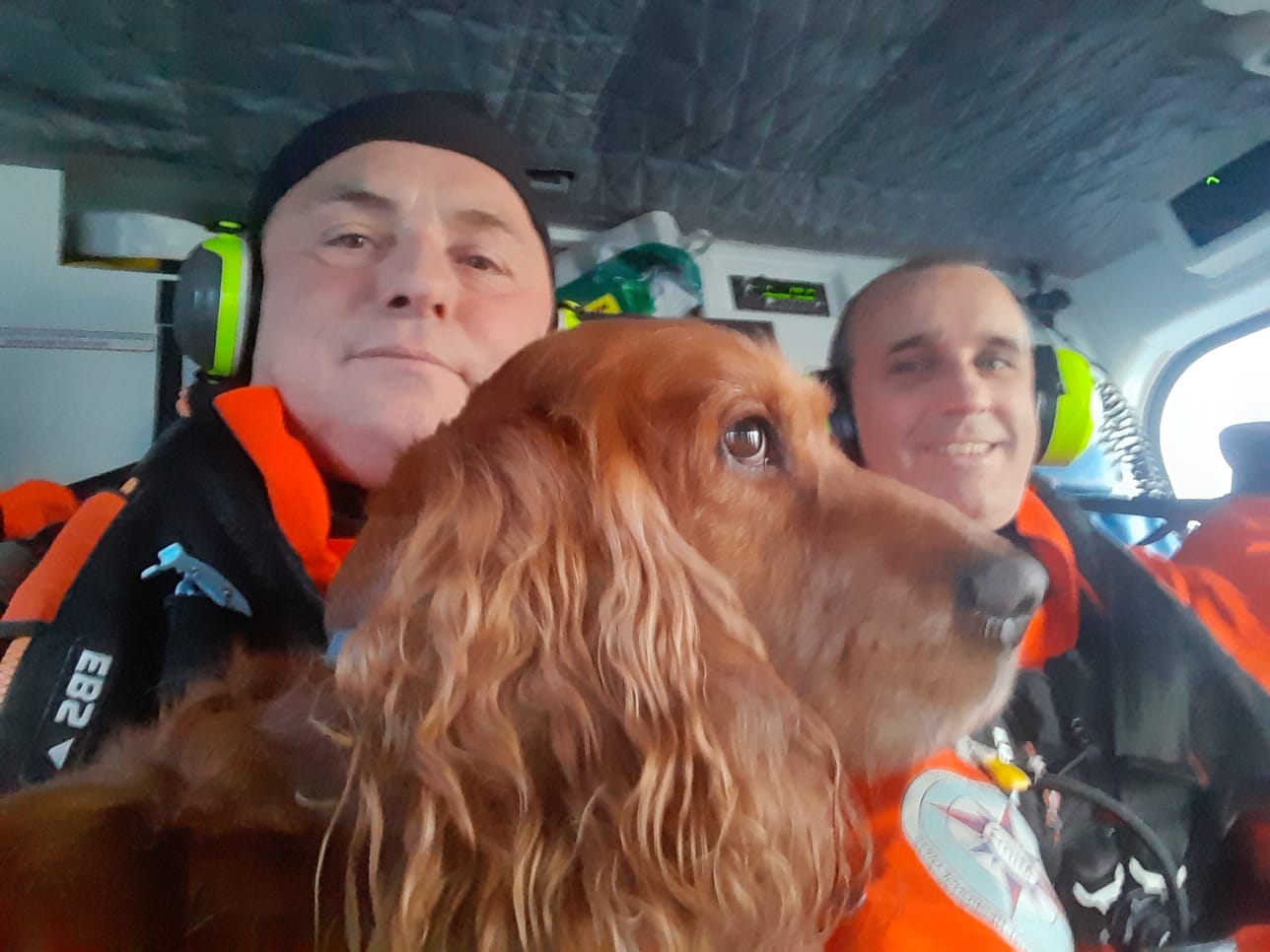 On Saturday 10 December just after 8am, Crew Manager Graham Currie and search and rescue dog Jarvis were deployed to Jersey after an explosion at a block of flats left 12 people missing. National Resilience managed the capabilities to be sent to assist. 
Graham mobilised to Eastleigh Fire Station in Hampshire then was flown by helicopter to Jersey. By 4.30pm, Jarvis, the first search and rescue dog to search the scene, was looking for signs of life. 
Graham said: "Jarvis didn't find any definite live scent but in a couple of areas he gave a couple barks and showed body language, which was tragically where bodies were later found and recovered." 
Cocker spaniel Jarvis, who completed his training as our Search and Rescue Dog in April 2019, was also on hand during the recovery phase. 
Graham also used his expertise to help with the stabilisation, removal of rubble and breaking up of the concrete. 
He worked alongside Hampshire USAR, a dog and handler from Avon, Tactical Advisors from Hampshire and Avon, a private demolition company, the Ambulance's Hazardous Area Response Team, Police Disaster Victim Identification and Jersey Fire and Rescue Service. 
Graham said: "It was hard work; 12-hour days for four days. But the residents, Jersey Fire and Rescue Service, Hampshire's USAR team and the other emergency services we worked with were all fantastic. 
"I can't thank Jersey Fire and Rescue Service enough too. We arrived with very limited belongings, but they provided us with whatever we needed."