Essex County Fire and rescue Service reflects on busy year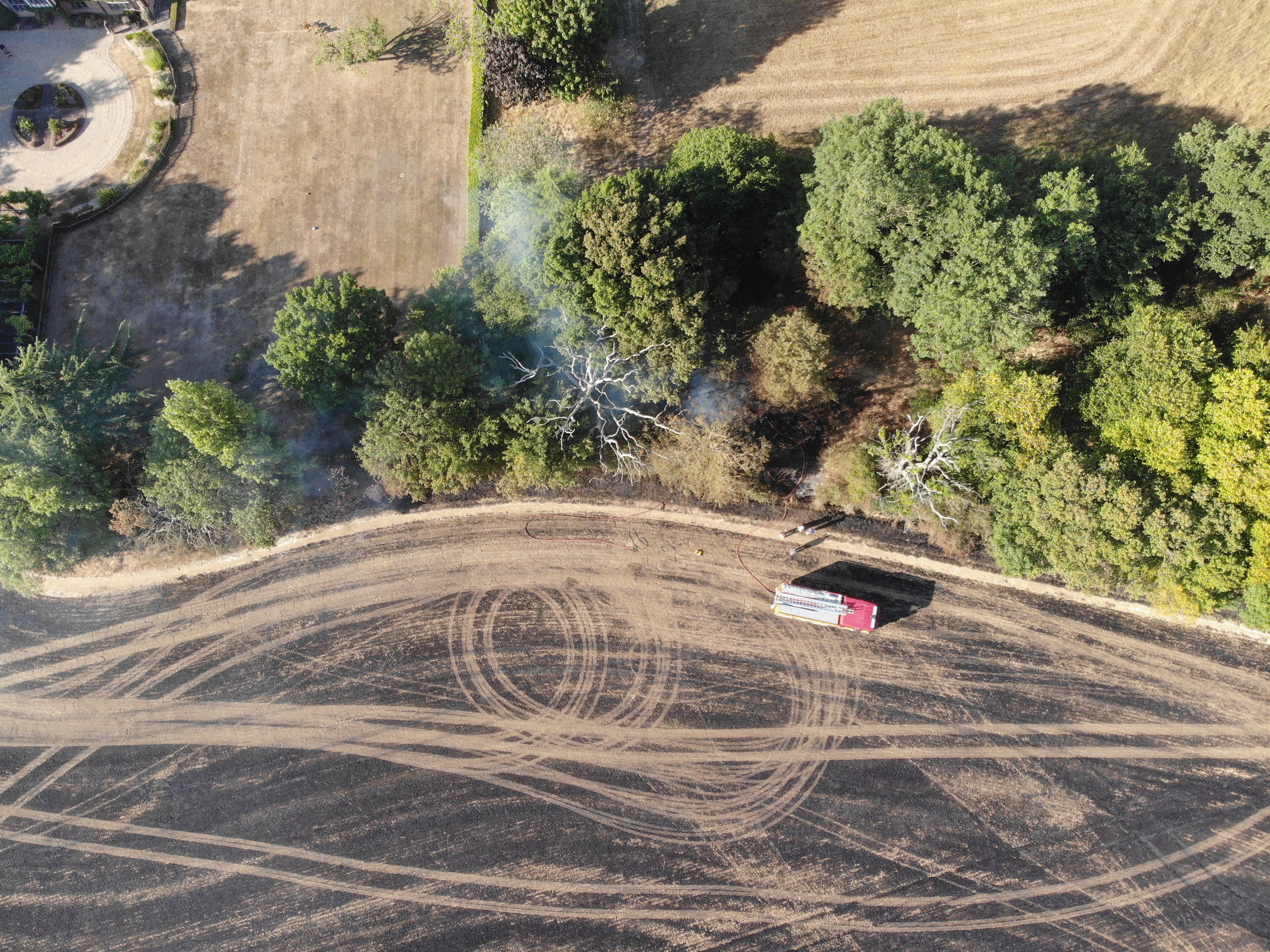 Record-breaking temperatures and thousands of extra calls and incidents; 2022 has been a year like no other for Essex County Fire and Rescue Service (ECFRS).
This week ECFRS has released its end of year stats as it reflects on what it has achieved during 2022. The headlines offer an insight into the huge amount of work Essex County Fire and Rescue Service (ECFRS) has achieved.  
From 1 January to 30 November 2022 ECFRS attended over 16,000 incidents. From the very start it was an incredibly busy year, with some firefighters seeing in the New Year by dealing with a deliberate fire at a large industrial unit in Braintree. The scale and size of it meant firefighters were at the scene for three days.
In total, since January 1 2022 ECFRS attended over 5,000 fires, over 1,000 road traffic collisions and over 6,000 false alarms but perhaps most notably, it was the incidents related to extreme weather that proved the most challenging.
Friday 18 February was an exceptional day for the Service due to Storm Eunice. Between 10am and 9pm, Control Officers and crews dealt with around 500 calls, with up to 100 calls an hour during the peak of the storm, including reports of collapsed and damaged buildings, large fallen trees, damage to power cables and small fires.
Thankfully the storm passed in a few days, unlike 2022's joint warmest summer on record in England and the driest since 1995. It resulted in an incredibly busy two months for the Service. In July and August ECFRS received more than double the average 999 calls and attended 5,000 incidents - around twice as many as the same time the previous year.


In addition to these large incidents, firefighters extinguished countless other fires, rescued people and animals from a huge variety of situations and supported partner organisations and emergency services across the county and beyond.  
Of course, it's not just incidents ECFRS spends its time on. The Service carried out over 17,000 fire safety visits to the public, over 4,000 inspections and audits at commercial properties and over 115,000 school-aged children benefitted from education visits.
Over the course of the year 171 colleagues joined ECFRS - adding to the 1,528 strong workforce.
Chief Fire Officer Rick Hylton said:
"The end of any year is always a time for reflection but for me personally, having been appointed Chief Fire Officer / Chief Executive in January, that's especially true this time around. We've achieved a huge amount during 2022 and despite extra pressures and challenging situations we've continued to work incredibly hard to keep the people of Essex safe. Our people are our service and their achievements and commitment have been outstanding this year.
"Next year will have its own challenges. The cost of living crisis shows no sign of easing and our communities and our people will feel this in many aspects of their lives. We already have some idea of how this might increase risk within our county so we're working hard, alongside our partners, to support our most vulnerable residents.
"Following this year's extreme weather related incidents, we're already planning for how we can take our learning and prepare for similar incidents next year.
"I'd like to say thank you to all our communities for the continued support they give to all of us at Essex County Fire and Rescue Service. Whether that has been following our safety advice, coming to our charity car washes, donating items to our Ukraine appeal or passing on details of a vulnerable neighbour or person for us to visit. However you have supported us this year, thank you."
If you're interested in joining Essex County Fire and Rescue Service visit join.essex-fire.gov.uk to see all current vacancies  
If you'd like to stay up to date with news from Essex County Fire and Rescue Service you can sign up to an online newsletter by visiting essex-fire.gov.uk/signup