ECFRS publishes Annual Report and Statement of Assurance 2022-2023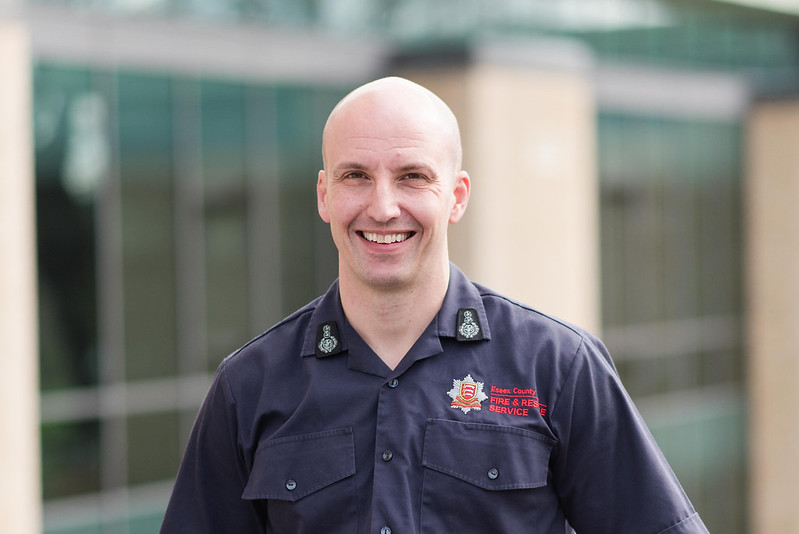 Chief Fire Officer Rick Hylton said: "We use our annual report to explain how we are keeping people safe, protecting our communities and managing our budgets and spending.  
"Our mission is to make Essex a safe place to live, work and travel. All of us share a common goal in that we want to be one of the best fire and rescue services in the country. By continually raising our standards and improving what we do, we are providing the best protection we can to keep people safe.  
"We achieved a huge amount last year and seeing it written down in our annual report only highlights this more. Despite extra pressures and challenging situations we've continued to work incredibly hard to keep the people of Essex safe. Our people are our service and their achievements and commitment have been outstanding this year. 
"I'd like to say thank you to all our communities for the continued support they give to all of us at Essex County Fire and Rescue Service. Whether that has been following our safety advice, coming to our charity car washes or passing on details of a vulnerable neighbour or person for us to visit. However you have supported us this year, thank you." 
Roger Hirst, Police, Fire and Crime Commissioner for Essex, said: "Essex County Fire and Rescue Service has had a busy year across all its prevention, protection, and response services.
"During this period of high demand, it was the ability to work together which made a real difference, from staff members stepping into contingency roles, to local farmers creating firebreaks and the ambulance service providing extra support to crews, it was a true team effort.
"The Service has done excellent work examining the causes of historical fatal fires and identifying what happened and what could be done about it. This has helped to inform the work we can do with partners to reduce the risk to the most vulnerable in our communities and, together, prevent these tragic cases from happening."
The report also includes
An overview of His Majesty's Inspectorate of Constabulary and Fire and Rescue Services (HMICFRS) inspection findings, which outlined both a requirement to improve across the three areas and a recognition that the Service is good at understanding fire and other risks.  
A newly launched fully accessible website (essex-fire.gov.uk).
Record-breaking temperatures and thousands of extra calls to weather-related incidents.
A celebration of recruitment, noting more than 2800 applications for wholetime firefighter positions, and the welcoming of 34 new wholetime firefighters, 91 new on-call firefighters, seven new Control operators and 51 new employees in support teams.  
A national award in the Excellence in Fire and Emergency Awards 2022 for work towards inclusion for LGBTQ+ staff. 
Two staff members being recognised in the Queen's Platinum Jubilee Honours list and Station Manager Terry Jewell being awarded an MBE by His Majesty the King in the New Year 2023 Honours list.
If you're interested in joining Essex County Fire and Rescue Service visit join.essex-fire.gov.uk to see all current vacancies.   
If you'd like to stay up to date with news from Essex County Fire and Rescue Service you can sign up to an online newsletter by visiting essex-fire.gov.uk/signup ​