Off-duty firefighter gives first aid to teenager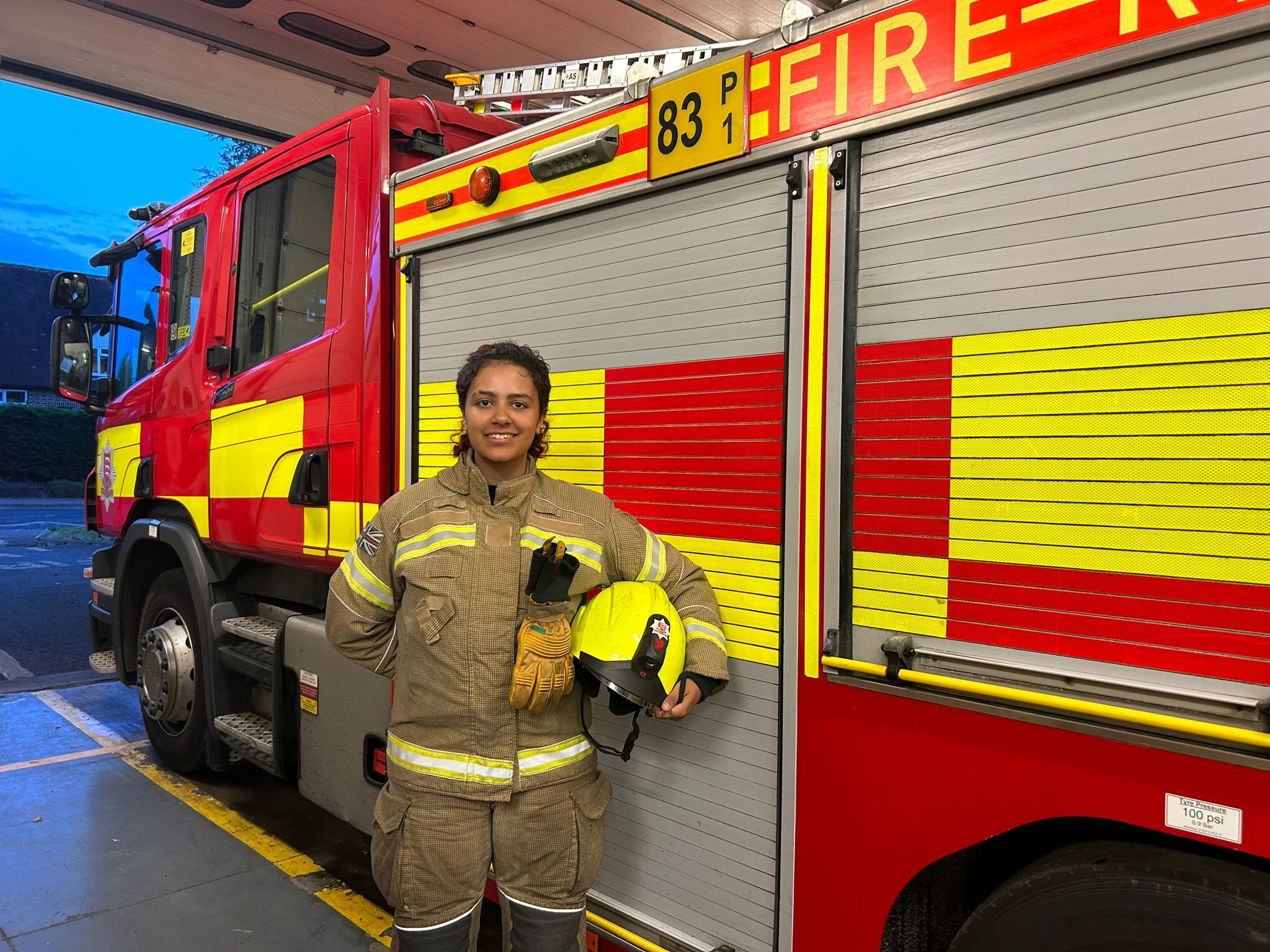 Firefighter Keegan Johnson, an on-call firefighter from Stansted Fire Station put their first aid training into practice when they heard a teenager crying and screaming in the street.
Keegan, who is a dispenser in a pharmacy and is also paid to protect their community as an on-call firefighter, was just settling in for the evening on 22 June when they heard screaming coming from the street outside. Rushing to the window, they saw a teenage girl with a heavily bleeding hand. 
Springing into action, Keegan grabbed a first aid kit and raced outside to the girl. 
"I took her to the side of the road and calmed her down where I could see she had a deep cut from her thumb to her wrist. I comforted her and said I was a firefighter and that I was trained to help," Keegan said.
"She was bleeding quite heavily and we quickly used most of my first aid kit but thankfully lots of people had stopped and several of them brought first aid kits from their car. It was great to see the community coming together without hesitation to help, one person ran to the shop to get some water and sweets for the girl."
Keegan's first aid training took over and they worked quickly to treat the girl's hand.
"After cutting her hand on some glass, it was bleeding quite heavily which can be really scary to see. My training and instincts just took over and I had found some butterfly stitches in my first aid kit. Once I'd cleaned the wound up and put antiseptic on it, I used the stitches on her. I told her to check it in the morning and to seek medical advice if she was worried or if it got infected."
The pair then headed to the fire station for a cup of tea while the girl waited to be picked up. Keegan explained about the first aid training firefighters are given and about their role as an on-call firefighter. 
Keegan joined Stansted Fire Station at 19-years-old in 2021 and has loved being able to help protect family, friends and neighbours. 
"I will always strive to help in anyway I can and being a firefighter has truly changed my perspective on life for the better," Keegan said. 
If you live or work within 5 minutes of an on-call fire station, you could be paid to protect your community like Keegan. 
Find out more about Keegan and the role at https://join.essex-fire.gov.uk/on-call/the-job/