Off-duty firefighter gives first aid at scene of collision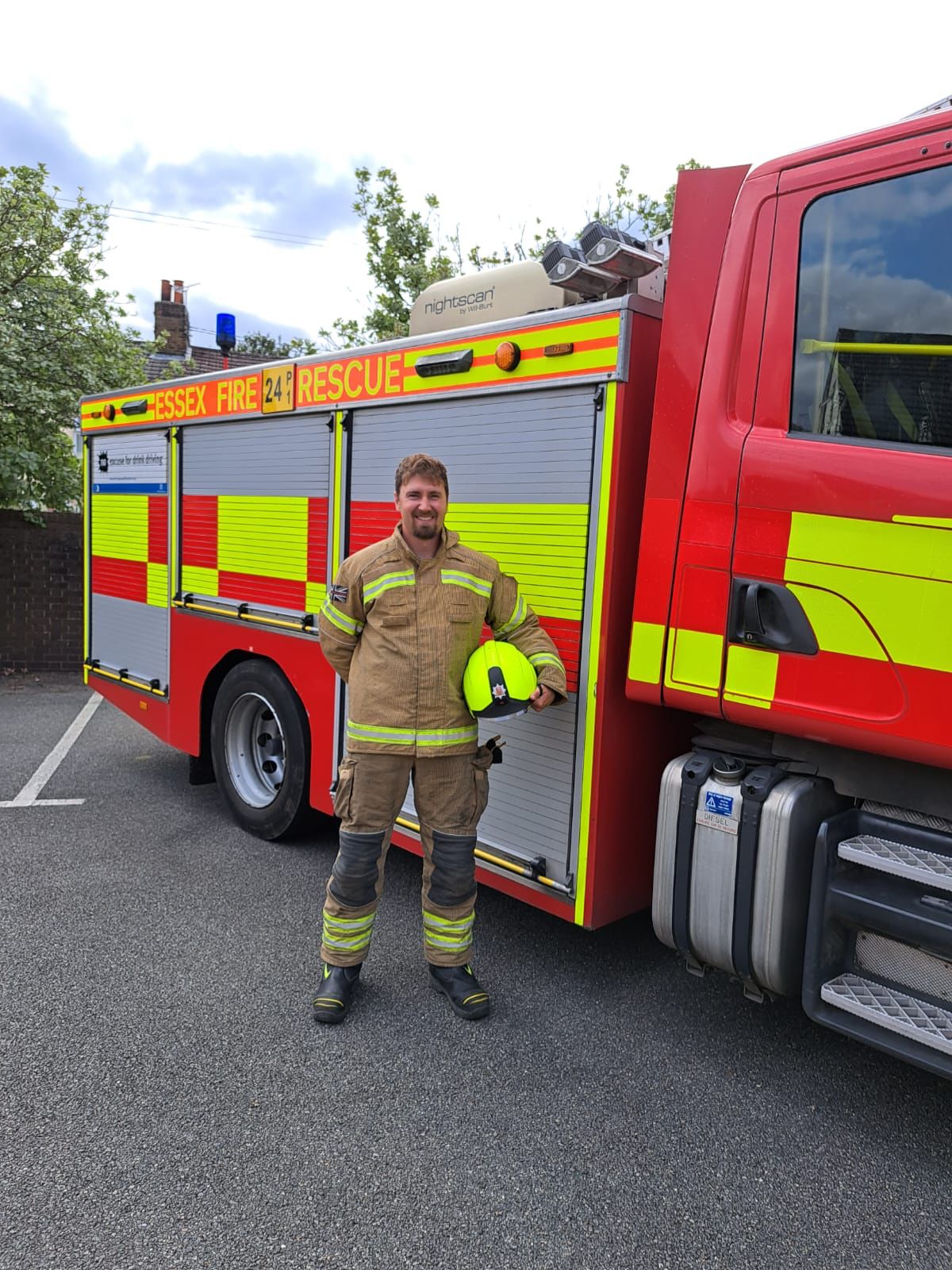 Firefighter Sam Hogwood, an on-call firefighter from Coggeshall Fire Station put his first aid training into practice when he helped a man at a road traffic collision on the A120. 
Sam, who manages a pet food shop by day, was on his way to work on Monday 10 July when he was caught in the traffic of a road traffic collision. When he got nearer the scene, he saw a car had collided with a light goods vehicle.
Springing into action, Sam pulled over and rushed to see if everyone was ok and found a man with multiple injuries. 
Without hesitation, Sam identified himself as an on-call firefighter and started giving first aid to the injured man while waiting for ambulance colleagues. 
Fire and ambulance crews arrived shortly after and thanked Sam for his efforts before working to free the man.
Sam, who joined Essex County Fire and Rescue Service seven months ago, said: "I felt I did what anyone else in the Service would have done in my position. The training I received from the fire service has given me the confidence I needed to help in this situation."
If you live or work within 5 minutes of an on-call fire station, you could be paid to protect your community like Sam. 
Find out more about the role at https://join.essex-fire.gov.uk/on-call/