Deputy Chief Fire Officer Moira Bruin reads Bedtime Story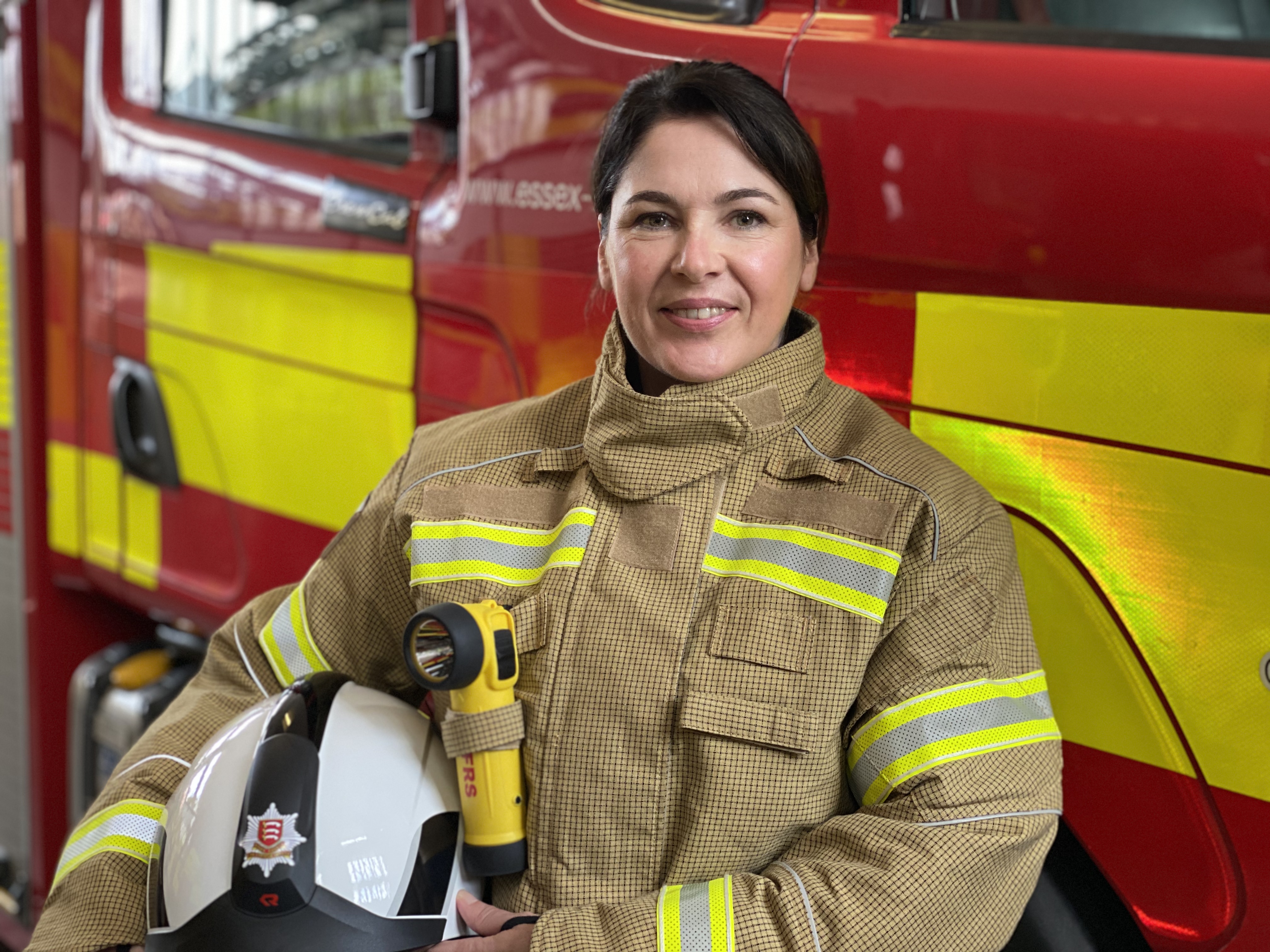 Essex County Fire and Rescue Service's Deputy Chief Fire Officer Moira Bruin has shared her love of reading by taking part in Essex County Council's Tell Me a Story campaign.
Joining famous faces such as Dermot O'Leary and former children's laureate Michael Rosen, Moira has recorded a reading of recently published book 'The Wolf Was Not Sleeping'.
The book by children's author Avril McDonald also features a special foreword from HRH The Duke of Cambridge.
The story is about a worried young wolf whose father works in the fire service. The heart-warming story was written to comfort children whose parents work as firefighters.
Moira is delighted to support the Essex Year of Reading campaign. She said:
"Reading is one of my favourite things to do. Being put in the shoes of different characters in new worlds is a great way to learn and reading to young children is a magical thing to do.
"I chose to read The Wolf Was Not Sleeping because I know lots of children worry about their parents and loved ones when they go to work, particularly when those people are working in the emergency services. It's a great read with beautiful illustrations to show how we work to keep others safe.
"Reading is is also an excellent way for parents to start a conversation with their children about anything that may be troubling them, helping to build children's communication skills and soothe their anxieties."
The Essex Year of Reading campaign was created by the Essex Education Taskforce to support children and young people whose education has been affected by the pandemic. It is funded by Essex County Council. 
The 'Tell Me A Story' sessions are led by well-known faces, published authors and local heroes. Aimed at children 8-years-old and younger, a new story is launched every two weeks on Essex County Council's YouTube channel. The stories aim to help families get together and discover new stories, as well as hear old favourites.
You can request a free copy of "The Wolf Was Not Sleeping' book on the Fire Fighters Charity website here: https://www.firefighterscharity.org.uk/wolf-request-form