Celebration as on-call firefighters begin roles as wholetime firefighters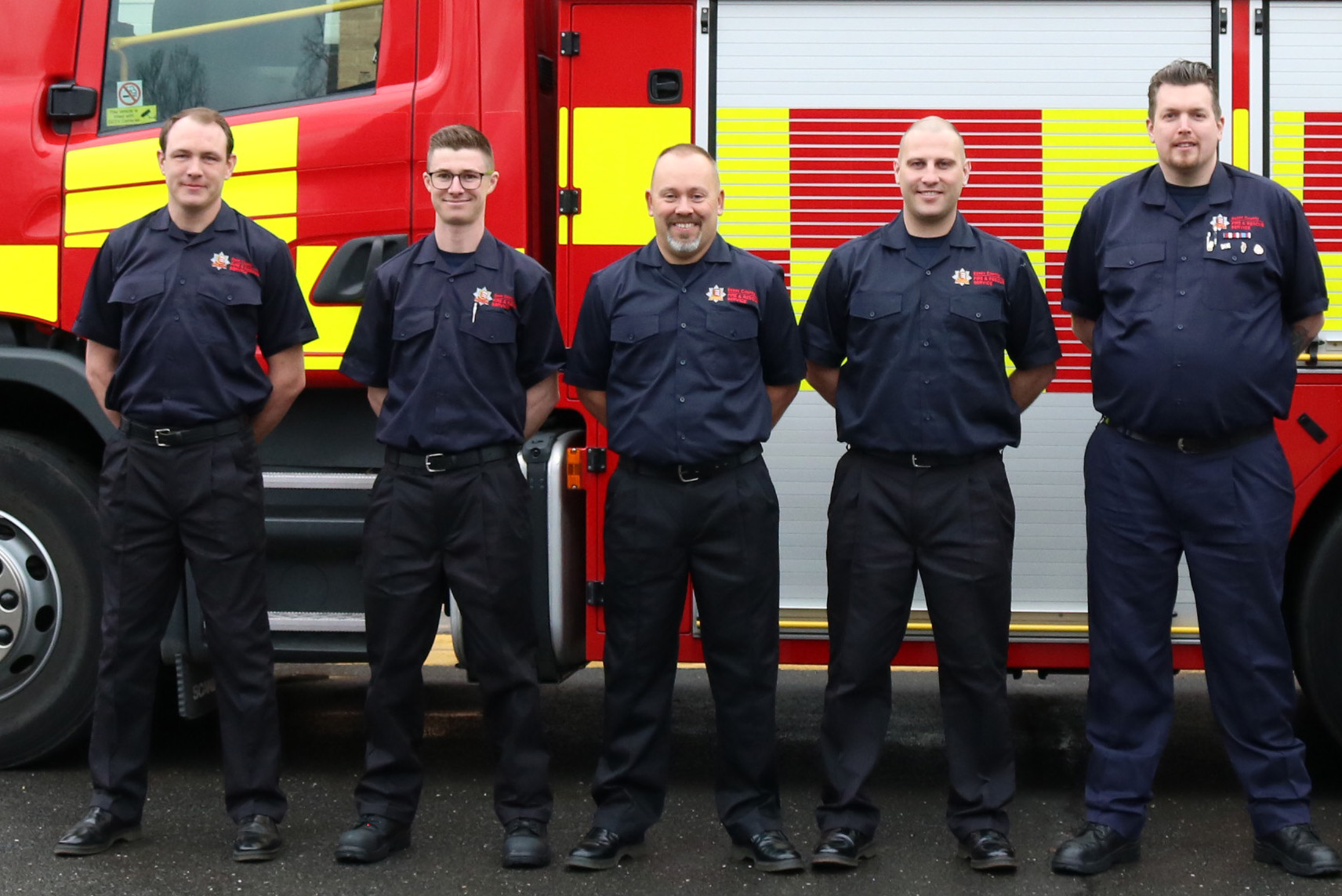 Essex County Fire and Rescue Service celebrated its latest squad of eight wholetime firefighters during a special ceremony in Witham on Friday.
All eight firefighters have previously served their communities as on-call firefighters in Essex.
The squad was congratulated by Moira Bruin, Deputy Chief Fire Officer, the Service Training Team and friends and family during the event on Friday 3 March.
With the firefighters already highly trained and experienced as on-call firefighters, they spent four weeks refreshing their existing skills at the Service Training Centre in Witham, the breathing apparatus chamber in Orsett and the road traffic collision training area in Wethersfield. 
The new recruits will be heading to wholetime fire stations in Brentwood, Harlow, Loughton and Orsett Fire Stations. They will continue to serve their communities as on-call firefighters during their rest days too.
Moira Bruin, Deputy Chief Fire Officer said: "A warm welcome to you all in your new roles as wholetime firefighters and a big thank you for your existing service to the communities of Essex. I know you'll all be continuing to serve as on-call firefighters in your communities alongside your wholetime role. Thank you, we know what a commitment that is. You are appreciated by the Service and by the communities we serve.
"Both you and your families will already have made enormous sacrifices to be there when your communities have needed you. We're so proud of the commitment you've shown to making our county a safe place to live, work and travel."
Essex County Fire and Rescue Service is recruiting both on-call and wholetime firefighters across Essex.
To be an on-call firefighter you need to live or work within five minutes of an on-call fire station. You'll be paid for the time you're available to respond to 999 calls as well as earning more money when you are called out.
Visit join.essex-fire.gov.uk to find out more