Celebrating 75 years of Essex County Fire and Rescue Service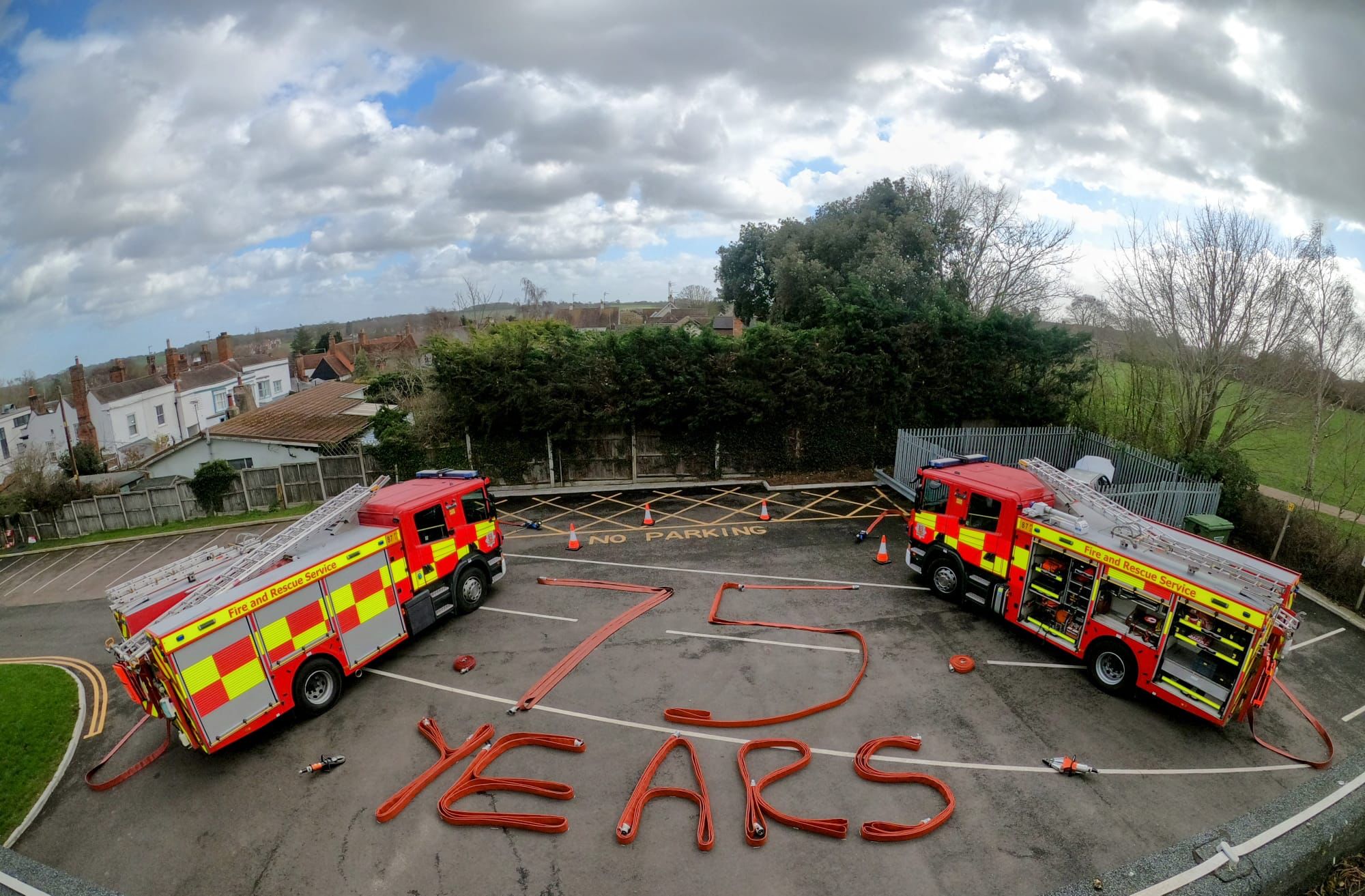 Essex County Fire and Rescue Service celebrated its 75th anniversary with an event at Essex Fire Museum today. 
Housing a collection featuring historic fire engines, firefighting equipment, uniforms and photographs, visitors saw for themselves how firefighting has changed over the last three-quarters of a century and beyond.
The 75th anniversary marks the creation of Essex County Fire Brigade (ECFB) in 1948 after the National Fire Service (NFS) was abolished. 
Back then, ECFB was made up of six divisions each with its own divisional control staffed by 'firewomen', which we now know as Control Officers. There were 65 fire stations and crews worked 60 hour weeks. 
Fleet Workshops was set up in Lexton and began maintaining many ex-wartime NFS vehicles which were painted from grey to red. 
Over the last seven decades ECFRS has seen a huge amount of change and, most notably, has led the way for changes in protective personal equipment (uniform).
In 1985 the Essex County Fire Brigade was renamed to Essex County Fire and Rescue Service, to acknowledge the Service not only existed to extinguish fires but to rescue people too.
Dan Bailey, Heritage and Volunteer Manager, said:
"It's such a proud day for us as a Service to recognise 75 years of Serving the people of Essex and a real pleasure to be able to host the celebration at the Essex Fire Museum.
"The museum was originally based on former Grays Fire Fighter Roger Pickett's own collection of memorabilia. Now expanded through donations and loans, it provides a fascinating journey through the history of firefighting in Essex.
"Our museum volunteer team are unsung heroes of our Service. They support at events, carry out research and help to maintain the museum to improve the experience for visitors.
"They've carried out a considerable amount of research into the history of the fire service, particularly in Essex, and it's thanks to their hard work that we're able to look back over the last 75 years and see how things have changed."
A timeline of significant events over the years:
1948: Essex County Fire Brigade (ECFB) is created and is the only fire brigade to paint steel helmets cherry red 
1957: ECFB has over 140 appliances including a Dennis, Comer and Dodge
1969: Rose & Crown Hotel fire, Saffron Walden, 26 December 1969, eleven people perished. This incident resulted in the Fire Protection Act, 1971.
1970s:  ECFB issued Nomex tunics and yellow leggings. London Fire Brigade followed in the late 80s. The Nomex tunics finally replaced the archetypical Victorian-designed Melton cloth tunics worn by firemen for well over 100 years.
1980s: The first female firefighter was appointed which gave women the opportunity to participate, for the first time, in all sectors of ECFB/ECFRS. 
1995: Southend Pier fire broke out in the bowling alley which spread to the railway station causing £1.4 million of damage in today's money. The Essex Fire Authority replaced the Fire and Public Protection Committee.
2005: The first Scania appliances made their first appearances.
2011: The traditional black PPE equipment was replaced by gold PPE at a formal ceremony.
The Essex Fire Museum is open every Tuesday and occasional Sundays throughout the year including school holidays. For more details on dates and how to book visit essex-fire.gov.uk/museum