On-call firefighters help Manningtree get into the coronation spirit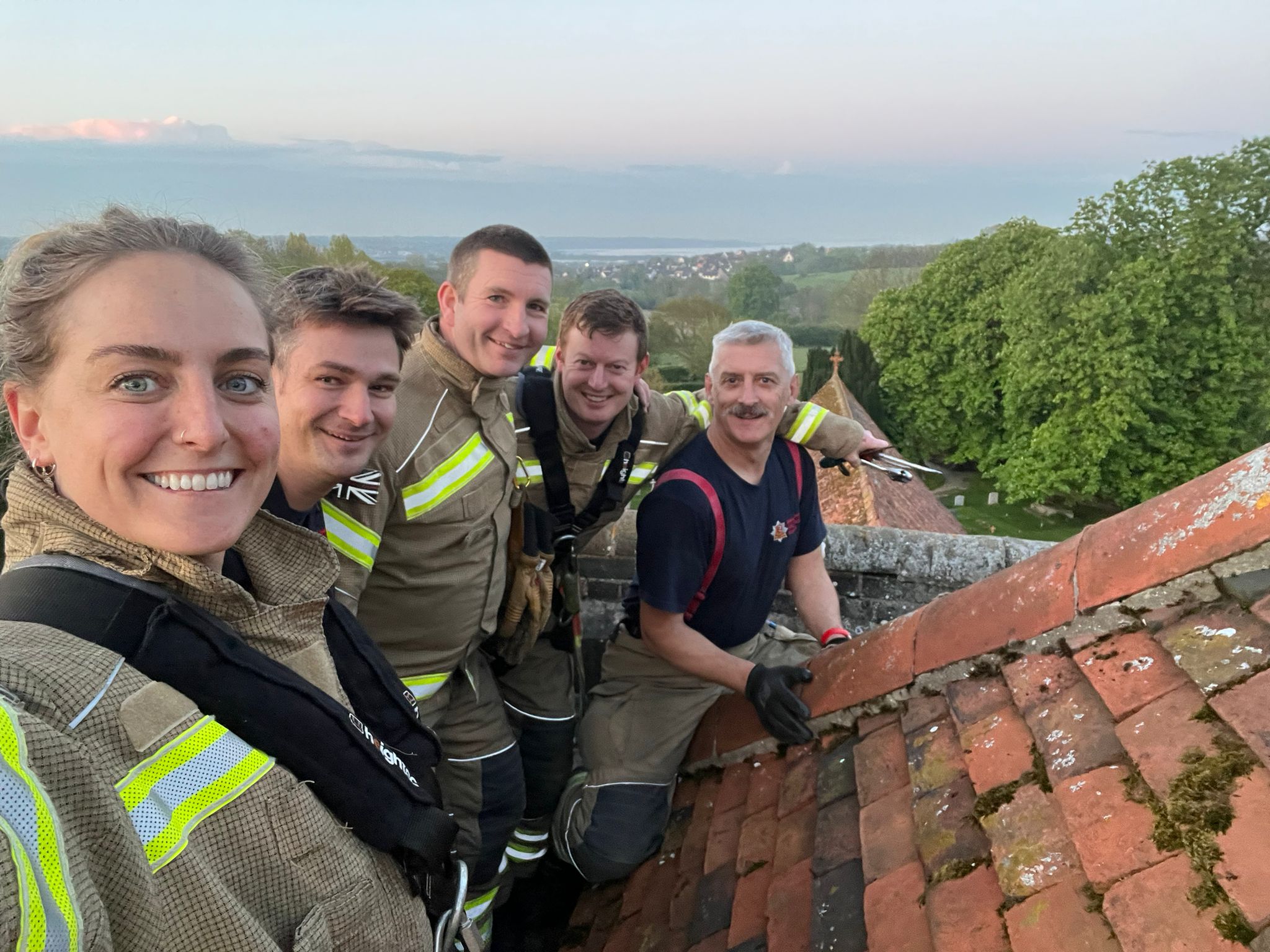 Manningtree's on-call firefighters have been helping the town get ready for tomorrow's coronation celebrations.
The crew came to the local church's rescue when it realised its flag pole was broken. 
Firefighters turned up at St Mary's Church, Lawford, and removed the broken flag pole, installed a new pole and fitted a rope and pulley to allow a flag to be lowered and raised in the future. 
While out and about they also helped put bunting up in Manningtree High Street. 
Watch Manager Luke Beardmore said:
"As on-call firefighters we're absolutely passionate about supporting our local community. 
"Of course that usually means responding to emergency calls but it also brings us a lot of joy to simply help out in our local area.
"The coronation is a really great chance for everyone to come together to celebrate and we're really pleased to have been part of the preparations."
On-call firefighters are people who live or work within 5 minutes of an on-call fire station. They go about their daily lives until they are paged to respond to an emergency call. 
Essex County Fire and Rescue Service is recruiting on-call firefighters across the county. Search Join Essex Fire to find out more.