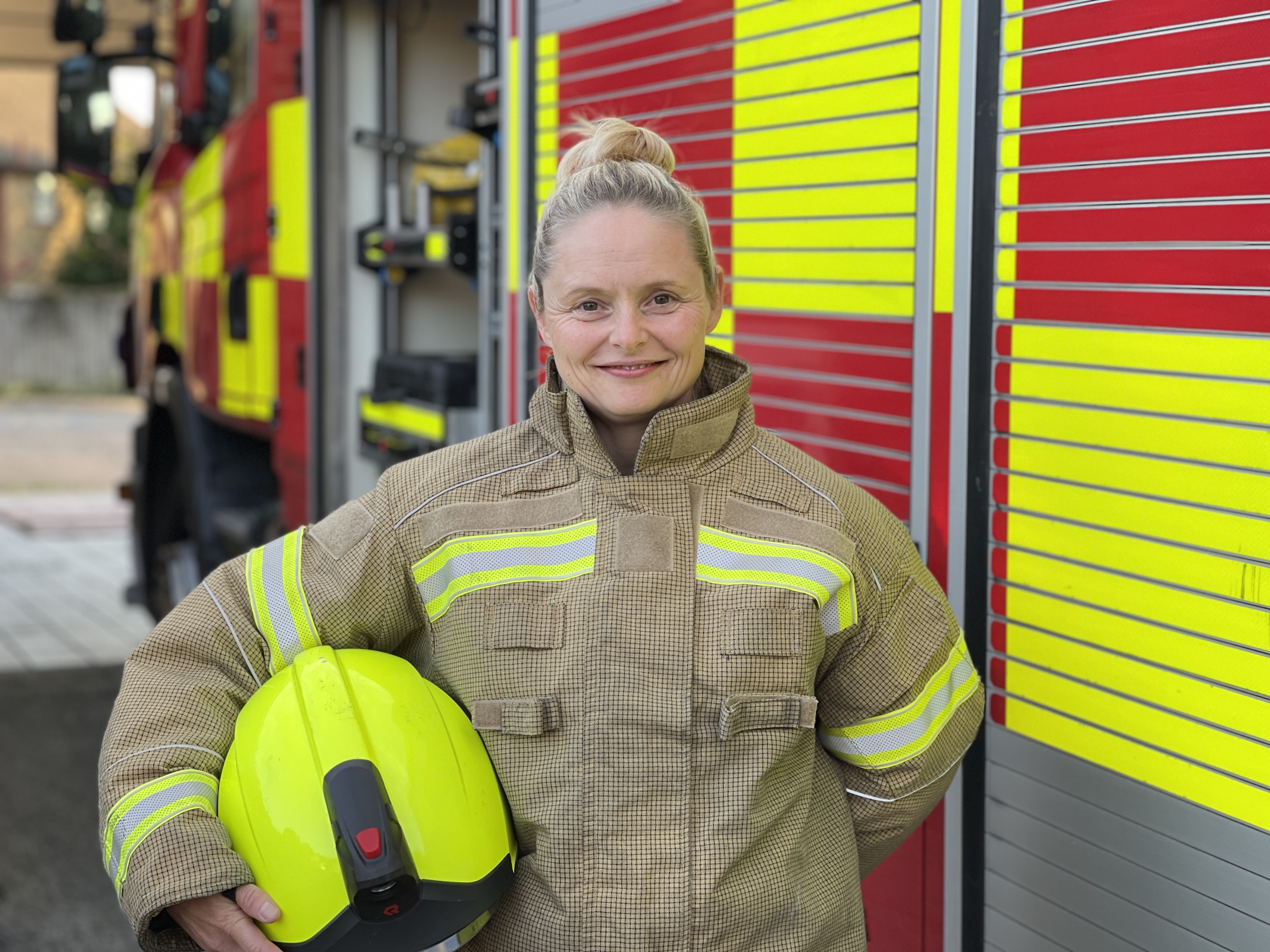 Join Essex Fire
Play a key role in our communities, preventing and protecting our residents and visitors from harm and keeping Essex safe. Begin your rewarding career today.
Whether you're looking to join us as a wholetime or on-call firefighter, as a control operator, or in a support role, you'll find all the information you need about roles, benefits, volunteering and current vacancies on our dedicated recruitment site. Just click the link below. 
What role are you looking for?
627
Wholetime firefighters
Dominic Daniel, on-call firefighter
Firefighter Dominic Daniel's childhood dream was to become a firefighter and when he moved from London to Ongar, he became an on-call firefighter at Ongar Fire Station. 
"When I saw the banner at the Fire Station, I saw it as my opportunity to fulfil that childhood dream," says Dominic. "The hours fitted around my work schedule and my whole family supports me being an on-call firefighter."
Dominic's advice to anyone thinking of applying for an on-call firefighter role is: "Just do it, can you see yourself enjoying anything else more? I didn't pass my fitness test the first time but with determination and the support and encouragement from the team, I managed to make the cut."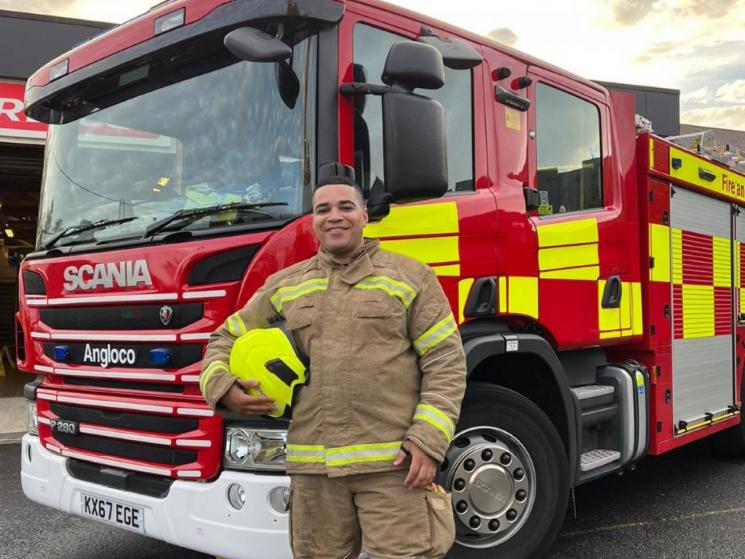 Nicola Roe, wholetime firefighter
Being a firefighter was a childhood dream for Nicola but she thought being a parent might hinder her chances and that she'd have to sacrifice time with her son for her career.
Nicola said: "There were a few myths that I came across when applying," says Nicola, "I wasn't too sure with how it would work with being a parent but it's worked absolutely perfectly."
"The shift pattern works much better than working a 9-5 job. I get to spend much more time with my son. I get to take him to school and pick him up, I get to turn up to different things at the school as well so he's not missing out and I'm home in the evenings the majority of the time to do homework."
Rebecca Bowers, Community Safety Administration Apprentice
Rebecca found her apprenticeship opportunity with us on the UK Government website while looking at what apprenticeship options in an office environment were available at the time.
She said: "My favourite part of my apprenticeship is definitely the people I've met and working in a fantastic team who have helped me along my apprenticeship the entire way, being so supportive, helped me with my knowledge and skills and now I feel confident to do much more than I could have dreamed of before starting.
"My advice to anyone looking for an apprenticeship is to go for it. It's an amazing way to gain experience without needing any prior experience and it's a fantastic way to learn while earning money."