Incident
Tractor fire spreads to field
Firefighters were called to a tractor fire in Hutton.
When firefighters arrived they found the tractor, trailer and approximately 1 acre of standing crop alight.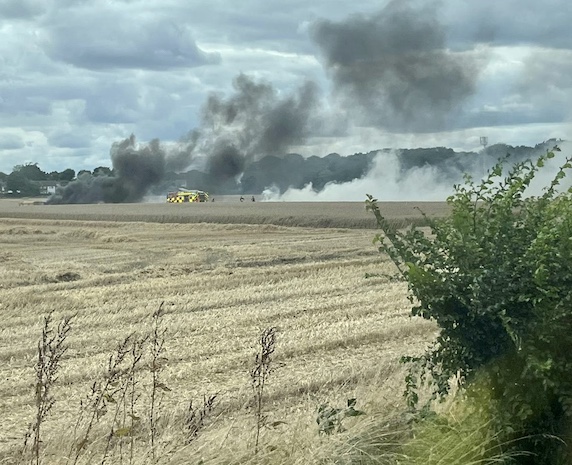 Firefighters extinguished the fire with the help of the farmer who created a fire break around the fire to stop it spreading.
The cause of the fire was recorded as accidental. Firefighters left the scene at 4:30pm.
Location
Hall Green Lane, Hutton
Date
3.12pm - 13 August 2023
We're here to help farmers keep their farms fire safe
Around 72% of Essex is rural with 350, 000 residents, 22,500 businesses and 250,000 hectares of farmed land.
We are here to help all farmers and rural business owners keep their properties safe from fire.
Find out how we can help by clicking on the link below.