Incident
Phone charger causes bedroom fire
Crews have issued safety advice after a phone charger caused a bedroom fire in Basildon.
We were called by a passer-by who saw smoke coming from a window of a terraced house in Pendle Drive today at 1.28pm.
Crews from Basildon, Rayleigh Weir and Wickford attended and found a fire in a first floor bedroom, which they fully extinguished by 2.34pm.
Station Manager Scott Fretton said: "When crews arrived, the house was filled with smoke and the bedroom was completely alight. They did an excellent job to contain the fire to the bedroom.
"It appears a phone charger had been left switched on and, even through it wasn't plugged into anything, it overheated and started a fire.
"I urge people not to leave chargers on unattended and when they are charging to place items on a fire-resistant surface, away from anything flammable like a bed or sofa."
No-one was in the property at the time and two dogs escaped unharmed.
Station Manager Fretton added: "I'd like to praise the member of the public who saw the smoke and called 999."
Location
Pendle Drive, Basildon
Date
1.28pm - 21 December 2022
Do you having working smoke alarms?
The property affected by this fire had working smoke alarms, which were sounding when crews arrived.
Please make sure you have at least one working smoke alarm on every level of your home and test them weekly.
If you haven't got working smoke alarms, we can fit them for free. Get in touch with our team online at www.essex-fire.gov.uk/book or by calling 0300 303 0088.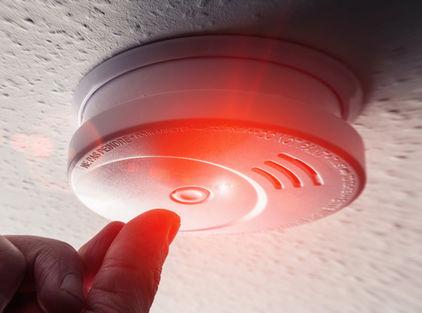 Could you be an on-call firefighter?
Firefighters who attended this incident from Wickford are on-call firefighters; people who live or work within 5 minutes of the station and are paid to protect their community.
If you live or work within 5 minutes of an on-call fire station, you could be an on-call firefighter too. 
Find out more about the role and how to apply at join.essex-fire.gov.uk/on-call