Incident
Lithium batteries cause building fire
Update 4pm
Following a fire investigation the cause has been recorded as accidental.
---
Update 1pm
The fire is now completely under control and firefighters will remain on scene continuing to dampen down the area. 
---
Crews were called to a commercial warehouse-style building in the early hours of this morning. 
On arrival firefighters reported that the building, which measures around 100m x 50m, was completely smoke logged and the fire had started in an area storing used lithium batteries. 
Incident Commander Howard Midwood said:
"Throughout the night we've had somewhere between 40 - 50 firefighters wearing breathing apparatus tackling the fire inside the building and we've also been using an aerial ladder platform to pour water from above.
"We've used our drone to assess the incident and our thermal imaging cameras to pinpoint where in the building we need to focus our efforts on. 
"Our firefighters have worked tirelessly throughout the incident and have shown skill and dedication in very challenging conditions. Thanks also to our partners, the Salvation Army and the site staff.
"Because lithium batteries are involved, extinguishing the fire is a longer process than usual. We expect to be at the scene for some time and will work to bring the incident to a close as safely and quickly as we can."
Location
Turing Court, Great Notley
Date
1.15am - 17 September 2023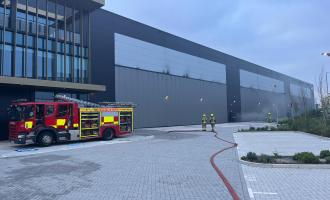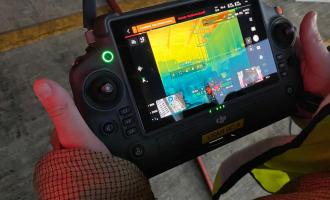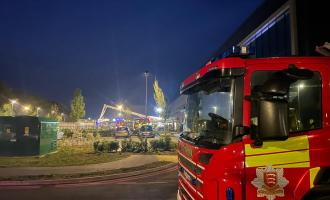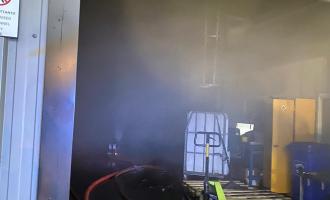 We're recruiting on-call firefighters.
Some of the firefighters who attended this incident are on-call firefighters; people who live or work in the area and attend an incident when they are called.
If you live or work within 5 minutes of an on-call fire station, you could be paid to protect your community as an on-call firefighter. Find out more at join.essex-fire.gov.uk/on-call