Incident
Fire leaves shop with smoke damage
Crews were called to a shop in London Road, Boreham, after a member of staff noticed smoke coming from a fridge freezer. 
The shop staff quickly evacuated the shop and called 999. 
Station Manager Nick Singleton said:
"The shop staff did a really great job of getting all customers out safely and efficiently - wherever you are, if you discover a fire you should always get out, stay out and call 999 - and that's exactly what they did. 
"This was a rapid fire spread so our firefighters had to work quickly to stop it from spreading to the flats above. Fortunately, thanks to their hard work and skill, they were able to contain the fire to the shop and extinguish it quickly. 
"Unfortunately it has left the shop with significant smoke damage meaning they will need to close until repairs can be made."
The cause of the fire was found to be an electrical fault in the fridge-freezer.
Location
Church Road, Boreham
Date
8.15am - 15 May 2023
Could you be an on-call firefighter?
Some of the firefighters who attended this incident are on-call firefighters; people who live or work within 5 minutes of their station and are paid to protect their community.
If you live or work within 5 minutes of an on-call fire station, you could be an on-call firefighter too. 
Find out more about the role and how to apply at join.essex-fire.gov.uk/on-call.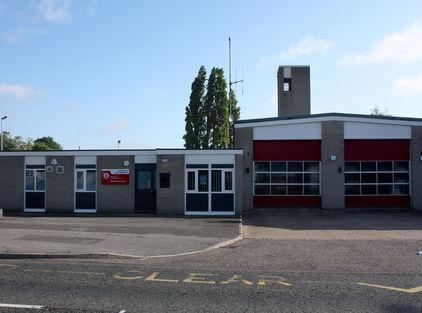 Fires in the workplace can have a devastating effect on businesses through loss of working hours, stock, property and potential injury or loss of life. 
In 2022, Essex County Fire and Rescue Service attended 385 fires at commercial buildings in Essex. 122 of these fires (32%) were caused by an electrical appliance or supply.
Follow our simple tips to reduce the risk of avoidable electrical fires at your workplace: