Incident
Deep seated chimney fire
Thanks to their working smoke alarms an elderly couple were alerted to a fire in their home in Sible Hedingham last night.
When firefighters arrived at the property they reported that there was a deep seated fire in the chimney breast. The fire had completely burnt through and destroyed a 400 year old beam and had broken through the plaster.
Firefighters quickly extinguished the fire and thoroughly checked the whole chimney and surrounding area to ensure there wasn't any fire spread or hot spots.
Location
Alderford Street, Sible Hedingham
Date
5.36pm - 26 January 2023
Smoke Alarms
Do you have working smoke alarms?
Do you have at least one smoke alarm on every level of your home and test your smoke alarms regularly?
If you or someone you know hasn't got working smoke alarms at home, did you know we can fit them for free?
Please get in touch with our home fire safety team by calling 0300 303 0088 or by visiting essex-fire.gov.uk/book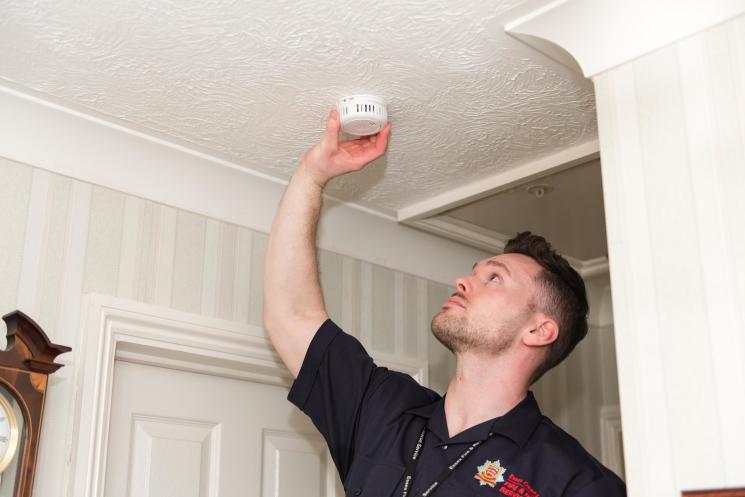 Chimney safety
Have your chimney swept at least once a year, or more frequently if you burn wood
Do not stack fires too high and remember to let them burn down well before you go to bed
Use a fire or spark guard
Inspect your chimney regularly, particularly in the roof space, to ensure that it is sound and that sparks or fumes cannot escape through cracks or broken bricks
Avoid burning resinous woods as soot builds up quickly. Suitable seasoned timber must be used in all solid fuel stoves
For more information and safety advice regarding chimney fires visit essex-fire.gov.uk/chimney